What's the difference between POP and IMAP email?
The differences between email systems typify the move towards cloud computing and remote over local data storage.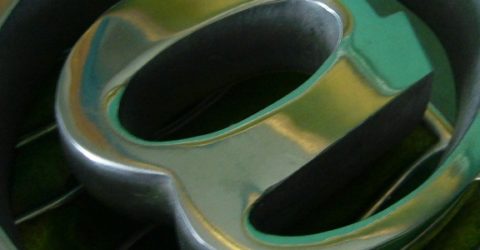 The evolution of IMAP email is a classic example of an online service being refined over time.
Many years ago, email was handled in a very different way, using a process known as POP.
Understanding the differences between POP and IMAP shows how email has grown in response to changing user needs.
It also explains why the latter has supplanted the former…
Snap, crackle and POP
When email was in his formative years, the world was a very different place.
Dial-up connections laboriously loaded websites filled with text and static images, and email was still a relatively new and unproven method of communication.
The original principle of email was that a message would be delivered once to a chosen device, and then stored locally in the same way a letter is delivered to your house.
When the postman deposits a missive through your letterbox, the Royal Mail doesn't archive a copy of it.
You receive one message once; what you choose to do with it is entirely up to you.
As a result, this delivery method became known as the Post Office Protocol, or POP for short.
Users installed a specific email package onto one device, and all messages would be delivered to that account when the device was online and the email package was running.
If anything happened to either the device's hardware or software, such as a virus or hard drive failure, every email would be lost forever.
However, as the internet became accessible on increasing numbers of devices, even the third-generation POP3 standard began to seem inadequate.
If you received an email on your work computer, you couldn't check or respond to it from home.
That was despite rapid growth in multimedia devices like BlackBerries, designed to support mobile communications.
Message access became a growing priority in an increasingly digital world. And as a result, a new method of email management was developed.
IMAP change
As its name suggests, Internet Message Access Protocol allows emails to be accessed, edited and distributed across multiple devices.
Instead of POP delivering one email to one device and then erasing it from the sender's server, emails were retained in huge data centres.
They could be downloaded onto a specific device, such as a Windows PC, but they remained accessible by logging onto the host server.
MoreWhich broadband provider has the fastest broadband?
Any changes made on a device where emails had been downloaded locally would be automatically synchronised with the server.
For instance, if you started to reply to an email on a PC before switching to a Mac later on, you'd see a saved draft on the latter.
IMAP was far more convenient than POP, and it arrived at a time when people were increasingly moving away from internet access on hardwired desktop computers or laptops.
It provided the reassurance of automatic data backups, and coincided with meteoric growth in cloud-based services such as social media.
Social platform interfaces are installed locally on a device, but the content they display is all hosted offline.
Indeed, the only advantage of POP is its superior offline functionality – worth considering if your domestic internet connection is unreliable and you're happy to work offline at times.
Message received and understood
Today we think nothing of being able to access messages wherever we happen to be, and it's remarkable to think IMAP was ever considered revolutionary.
From a technical perspective, the differences between POP and IMAP are negligible when setting up a new account.
You'll receive server and port details for your chosen account's incoming and outgoing mail, with the server usually located at imap.emailhost.com and the incoming port typically 993.
Whenever you take out an email hosting service from a web hosting company, or register a new email account with a provider like Gmail or Yahoo, it's supplied as an IMAP account.
You can access messages through webmail in a web browser, through a proprietary software app, or by downloading contents into an email package like Microsoft's venerable Outlook.
However, if anything happens to the device this package is installed on, all is not lost…