Top Tips for finding broadband on a budget
Limited finances don't need to stop you finding a good broadband deal, if you know what to prioritise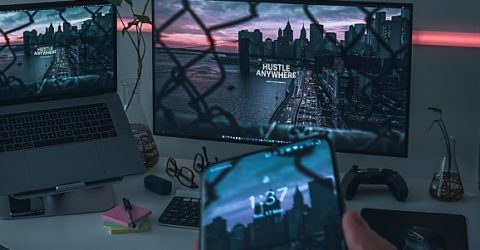 In today's fragile post-pandemic economy, it's arguably never been more important to minimise unnecessary household expenditure.
Whether you're saving up to buy a more suitable home, paying off credit card debts accrued during furlough or revelling in newly-reopened amenities, savvy budgeting is vital.
Telecommunications can be one of the biggest regular household expenses, especially triple-play or quad-play deals incorporating add-on TV and phone services.
It's often possible to slash monthly expenditure by choosing a basic internet-only package, or downgrading and dropping superfluous extras.
Look after the pennies…
A good way to start the process of finding broadband on a budget is to consider what your current package provides, and whether it can be streamlined.
There's no point being on a hyperfast broadband package if your browsing habits rarely extend beyond surfing and emails, so look to downgrade if you're not mid-contract.
Check your policy for unnecessary add-ons – overseas call packages dating back to the period when a friend worked abroad, or unwatched kids TV subscriptions.
You might even be paying extra for services like insurance, which can easily be jettisoned.
ISP sales agents generally have discretion to offer discounts to existing customers who are out of contract, but you'll generally only get these if you ring up asking to leave.
Investigate provider offerings
Some ISPs offer cut-price internet deals specifically aimed at consumers for whom finding broadband on a budget is a necessity, rather than a preference.
In May, BT launched a new Home Essentials package for people on means-tested benefits. This package combines 36Mbps broadband with 700 minutes call allowance, for £15 a month.
Competitor products include Virgin Media's Essential broadband service, which can be secured for £15 per month if you're in receipt of Universal Credit payments.
There's no contract length, and Virgin promise not to increase prices, though the download speed of 15Mbps is a long way below the company's usual full fibre connectivity.
Other companies major on affordability without targeting certain demographics. If speed isn't a priority, there are plenty of deals on our site costing around £20 per month.
Choose a cost-effective deal
If you decide to choose a cut-price broadband package, don't assume the most affordable deal will be sufficient.
Data-limited broadband deals are often very cheap, but we wouldn't recommend signing up unless your usage is consistently minimal, such as light web browsing in a holiday home.
An ADSL connection of 10Mbps won't allow two people to work from home productively. The modest savings it would bring over a FTTC connection simply aren't worth it.
Indeed, it's often worth spending a few pounds a month extra to secure a better router with whole-home coverage, or anytime calls rather than just free calls in evenings and weekends.
You might even be able to save money by eliminating line rental altogether, now ISPs can offer broadband-only services without a phone line being required.