How to avoid scams while you shop online this Christmas
In a year when every pound we spend has to work harder than usual, it's important to steer clear of rip-offs and fraud.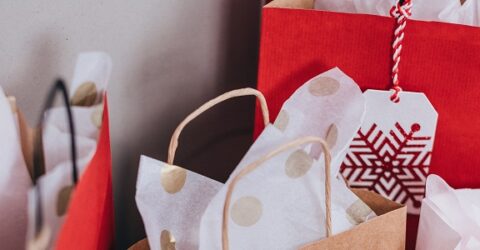 It's a reassuring thought that for every £1 fraudulently stolen from British consumers in 2021, £1.07 of attempted fraud was blocked by the UK's banking and finance sector.
That was the headline statistic in UK Finance's 2022 fraud report, published back in August.
It bears repeating as we inch towards December, and Christmas shopping becomes a hot topic once again.
For the third year running, however, Christmas is being assaulted by exceptional forces. After COVID and supply problems, this year the economic downturn is taking centre stage.
As a result, consumers are increasingly keen to find bargains – often looking online, where fraud is far easier to perpetrate than in bricks-and-mortar high street stores.
If you want a cost-effective Christmas without surrendering payment details to untrustworthy rogue agents, our guide to avoiding Christmas scams online is here to help…
Tips for avoiding Christmas scams online
Decide at the outset what you want to buy, instead of allowing search engines to lead you down internet rabbit-holes.
If your son wants an Acme Super Soaker toy, search for that specific brand. Don't end up looking at rival products you've never heard of, from sites you're unfamiliar with.
Many online traders offer competitive pricing thanks to overseas staffing and low-cost dropshipping.
Yet foreign websites could be fronts for fraud and/or identity theft, far beyond the reach of British authorities and regulators.
If you end up on an unfamiliar website, research the seller as well as the product. If it's significantly cheaper here than anywhere else, think about why that might be the case.
Run the website's name through a search engine. Ignore their own claims to authenticity – are they listed on independent platforms like Which?, Trustpilot or Google Reviews?
If they are, pay attention to the two and three-star reviews. One and five-star reviews could be false, but middling reviews are almost always genuine.
If you can't find a particular website reviewed anywhere, it could be new, but shopping elsewhere could be helpful in terms of avoiding Christmas scams online.
Are there legitimate reasons why an unknown website might be undercutting their rivals? Could they be exclusive stockists of this item?
Don't place blind faith in online customer reviews. Even Amazon has been caught publishing fake five-star product reviews, so treat these as a guide rather than a guarantee.
Staying safe
Online safety extends beyond the honeytraps of scam artists, into effective digital housekeeping.
Don't conduct financial transactions across insecure public WiFi networks, where a stranger in the corner could be monitoring every keystroke on your laptop or tablet.
Stick to transactions conducted through home WiFi, exclusively on sites with HTTPS protection which ensure submitted data can only be viewed by sender and recipient.
Unless you trust your web browser to store card data, enter it manually on each new occasion. Keep your phone handy to provide the increasingly ubiquitous two-factor authentication approval.
Don't try to place the same order twice. If the confirmation page hangs or crashes, assume the transaction failed; if you haven't received an email confirmation 24 hours later, try again.
Check the authenticity of messages
Vigilance must also extend to communications. When shopping across multiple platforms, it's easy to lose track of which sites you've placed orders with.
You might therefore be inclined to open and click on the links in an email claiming to be about a recent 'order', even if it's actually a phishing message.
Follow best practice at all times with emails and text messages.
Does the sender look legitimate? Are their contact details accurate? Have you recently ordered from that company?
If there's any doubt, check your purchasing history on a different device, or look at online banking records to query any sums which are being quoted.
Scams often originate overseas, and common indicators of phishing emails include money being referred to in dollars rather than pounds, or the use of American English.