Top tips for getting broadband on a budget
There are many ways of getting cheaper broadband, but it's important to ensure you don't compromise your connectivity just to save money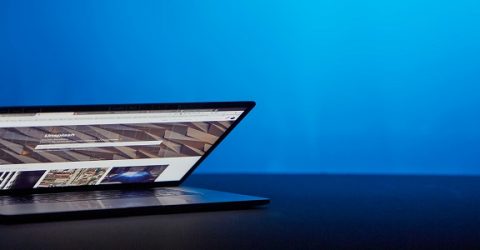 Broadband has become an essential household expenditure in the same way as energy bills, mortgage costs and grocery shopping.
Yet after a truly dreadful year for household incomes across the UK, broadband charges represent a significant drain on our finances.
As such, getting broadband on a budget has never been so important.
If you're halfway through a fixed-term contract, there's little you can do to change your monthly outgoings. Cancellation costs are rarely lower than the amount still to be paid.
However, if your contract is approaching an end – or if you're already out of contract – these are our tips for getting broadband on a budget.
Review current or previous broadband contracts
What did you sign up to? How much did it cost? Most importantly, did you get value for money from the deals you've held in the past?
Triple-play or quad-play deals are superfluous if a free SIM card has been languishing in a drawer, or if you've never watched premium TV channels included in your current package.
You may be able to save money by paring back your broadband package, unless bundling in these additional services still works out cheaper than separate contracts.
Lower your connection speed
Getting broadband on a budget is easier if you're not signing up to the fastest services your home connection will permit.
Ultrafast broadband might look tempting on paper, but it's irrelevant if your online activities would be comfortably supported by a cheaper ADSL connection.
Higher connection speeds cost more, especially once your introductory discount period ends. That's a waste if you're not an avid gamer or 4K devotee.
Explore contract options
Some ISPs offer broadband deals with no upfront fees, while others levy setup or installation charges.
You may be tempted by the flexibility of no-contract / 30-day contract broadband deals – but beware paying a premium.
A longer contract may lead to lower monthly outgoings, because the provider knows they'll have your custom over a greater period of time.
If there's an ISP you'd like to use but they're being undercut by a rival, ask if they'll match the competitor's price if you sign up right there and then.
Check the small print
It's worth investigating whether an affordable-looking broadband deal involves any stealth costs – fees for the router, its delivery or installation, etc.
A fixed-price data and calls plan will guarantee your outgoings for a set period, but make a note in an electronic calendar to review new deals a month or two before this period ends.
Some ISPs offer discounts to certain demographics, like pensioners and students.
Consider data-limited deals
These are an increasingly niche option, since it costs ISPs relatively little to provide their customers with unlimited data.
However, data-limited broadband deals can bring down monthly costs – providing you're unlikely to exceed your allocation.
If that happens, the per-gigabyte cost of additional data will quickly outweigh any savings you'd otherwise have made.