What happens if my broadband provider goes out of business?
It's a cause for alarm when an ISP ceases trading, but consumers shouldn't panic, since other companies will often step into the breach.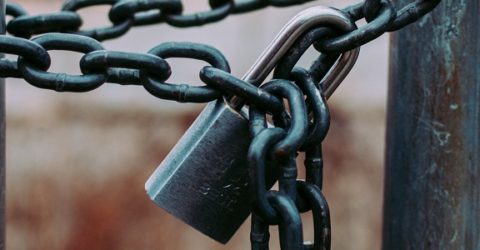 Even the most stable and mature markets can experience sudden periods of intensive volatility.
The UK's energy sector is currently experiencing swathes of corporate failures, as gas prices spike and energy suppliers fall like dominoes.
It's less common for internet service providers to go to the wall, but there have been cases where an ISP ceases trading unexpectedly.
In August, there were press articles predicting the imminent administration of Origin Broadband, though the company remains trading at the time of writing.
In recent years, ISPs ranging from national providers to education-sector specialists have gone out of business, leaving customers disconnected and accounts frozen.
But from a consumer's perspective, what happens when an ISP ceases trading?
Warning signs
The first thing to note is that an ISP ceases trading very infrequently in the UK's competitive broadband market.
A far more common occurrence is a larger competitor taking over a struggling brand, as we saw earlier this year when Post Office Broadband was acquired by Shell Energy.
In such scenarios, customers will be migrated across to the new provider without any service interruptions.
Even when an ISP collapses overnight, warning signs generally flash up well in advance.
MoreHow many ISPs doe the UK need?
When Ace Internet collapsed in 2007, its founder had recently been declared bankrupt, and there had been a high-profile fight between Ace and its bandwidth supplier.
Similarly, Euro1Net's demise followed a lengthy period of negotiations with other ISPs interested in acquiring their customer base.
Vigilance is the customer's ally here, keeping a periodic eye on the BroadbandDeals.co.uk news, or simply Googling their ISP's name every now and again.
Having said that, a household-name broadband firm would never fail in this way, since they tend to have corporate backers and shareholders willing to support them.
Keeping the lights on
If your ISP goes out of business, you may find your internet connection goes with it, while mobile devices default to the 4G/5G network.
Beyond reliance on smartphone network coverage, there are plenty of options in terms of remaining connected.
We recently outlined four ways to stay online during a broadband outage, which would be equally valuable if your ISP ceases trading.
In the longer term, you'll have to look for a new broadband deal with a new provider. However, this won't require any involvement from the old firm, who are unlikely to be answering calls or emails.
There's no need for a MAC transfer code, and a new ISP could have you up and running very quickly providing your phone line remains active.
The biggest delay generally surrounds the dispatch of a proprietary broadband router, since the defunct ISP's hardware is likely to be redundant.
However, in a new-build property with proprietary hardware pre-installed (but not yet activated), it's possible to be back online within minutes of making a connection request.
Pennies in the pound
The biggest struggle most consumers face when an ISP collapses is recouping any monies they're owed.
The sums involved per customer are usually modest, as contract fees are rarely paid up-front. Most people shouldn't lose any more than their most recent direct debit.
Administrators will offer a way for people and businesses to register debts, though consumers are unlikely to receive more than a few pence back for each pound owed.
This process can also take months or even years to conclude, with a cheque eventually arriving for an amount that's typically not worth cashing.
The administrators may even acknowledge this by providing an option to donate your refund to a good cause instead.