Signs of decline for Post Office broadband.
One of the UKs most recognisable brands still offers broadband, but for how much longer?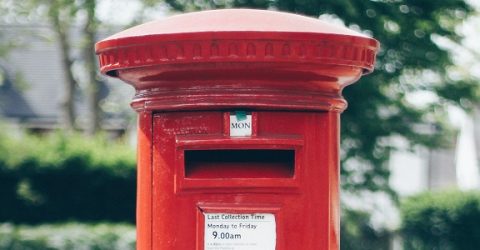 It might surprise you to learn that as well as being the national post carrier and the operator of 11,500 high-street branches, the Post Office also offers home broadband contracts.
We tend to associate the Post Office with other things – selling stamps, collecting pensions, Pat and Jess.
Yet it makes perfect sense for the Post Office to offer broadband services.
Until 1981, Post Office Telecommunications was a monopoly holder of post and telephone services across the whole of the UK, honourably excepting anomalies like Hull.
(We recently explained why Hull has its own telephone and broadband infrastructure).
When British Telecom was formed in 1981, it took responsibility for the telephone network away from the Post Office, which remained in charge of the nation's snail mail.
Today, there are numerous companies who will install a phone line and connect you to the information superhighway.
And if they can do it, why can't the Post Office?
Post Office protocol
In truth, Post Office broadband is a fairly generic product.
It's delivered over the phone lines which were once its responsibility, but which are now managed by BT offshoot Openreach.
It uses broadband infrastructure provided by TalkTalk.
Even its antivirus and malware protection services are outsourced, to a company called F-Secure.
As it happens, these are all reasonably astute partnerships.
Openreach controls the vast majority of our phone network, TalkTalk is an established ISP, and F-Secure's SAFE suite of security tools has won awards.
The Post Office's involvement in its broadband service extends little further than branding and customer service, though ironically, you can't pay your bills or manage your account in-branch.
Postscript
So why might Post Office broadband be about to disappear from the UK market, at a time when many consumers don't even know it's an option?
The story began last year, when the Post Office issued a document called a Prior Information Notice, asking for suppliers to deliver its services.
That immediately raised questions about whether the Post Office was seeking to offload its broadband operations.
Then, in spring of 2020, Post Office broadband deals were withdrawn from comparison sites including BroadbandDeals.co.uk.
In recent weeks, news stories have suggested rivals are circling, attempting to acquire the Post Office's 500,000-strong broadband and telecoms customer base.
The three companies vying for Post Office broadband's customer base are rumoured to be Shell Energy, Sky Broadband and TalkTalk – all familiar brands here on Broadband Deals.
TalkTalk clearly have a head start, thanks to their existing working relationship with the Post Office.
Shell Energy has a similar problem to the Post Office in that its customer base is small, and consumers associate it with services other than home broadband.
Like Shell, Sky has deep pockets and multinational leverage, meaning it could easily find the estimated £100 million necessary to achieve a significant boost in market share.
If one of these firms is successful, it's likely to spell the end of the Post Office brand in terms of broadband provision.
The disappearance of any ISP is a cause for mild regret, but it's unlikely to significantly affect the UK's fiercely competitive home broadband market.