Help! When should I start looking to switch broadband?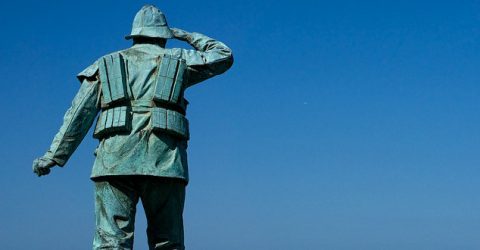 It's simpler than it used to be to switch broadband, but the whole process can seem impossible at first glance.
A 2015 Ofcom ruling makes it easier for the customer as you no longer have to contact your old broadband provider to switch – now your new broadband supplier will handle that for you.
That means you don't have to speak to a retentions department or have the stress of being offered deals you don't really want by desperate salesmen and women.
When there's a couple of weeks left on your contract, you should be armed with knowledge and ready to go – but when should you start looking for the best broadband deals?
MoreHow to switch broadband quickly and easily
If you're planning to switch broadband, making your decisions at the right time will save you a bundle of stress, time and money.
Broadband haggling
Switching might not always be the best option for you.
If you're happy with the download speeds you're getting, the extra TV channels or phone calls bundle you've already got, but you don't like the price you have to pay for it, try this guide on haggling for a better broadband deal.
The right choice might be to stick with what you know, and extend or renew your current contract.
But failing to shop around to see what else is available is a crucial error.
When to look
When to look is as important as where to look.
You don't want to start too early and see any tempting deals that have disappeared by the time your contract comes to an end.
So how long into your broadband contract should you start thinking about your new one?
On the other hand, you don't want to be rushing around with a week left on your contract, desperately hoping to stumble upon the right package.
MoreBroadband without a phone line
Six months left on your contract
This is the point you should start window-shopping for broadband packages.
If you've had your broadband for ages, years even, it might not be obvious when your contract ends.
You can find out when your contract started by speaking to your provider direct – there's a big list of the latest ISP direct phone numbers here for you.
With six months to go, you don't have to make any phone calls, or strike any deals, because the offers available at this time will likely have finished by the time your contract expires.
Instead, you should start looking at the general prices of broadband.
For example, standard-speed broadband packages – those offering up to 17Mbps downloads – will tend to start at around £20 a month, and Fibre to the Cabinet broadband – up to 38Mbps or up to 76Mbps downloads – will start at around £25 a month.
Then there's the additions. If don't already have a phone line at your home, or you want to add in BT Sport, premium kids' TV or Sky Sports channels, you should check out the broadband who offer what you need, who does it for the cheapest, and who is the most trustworthy.
Trustpilot, Ofcom's latest ratings on customer satisfaction, and ratings compiled by the independent charity Which? are great places to start looking for how happy ISPs make their customers.
By the time you are five months away from the end of your contract, you should have a list in your head of possible providers to switch to.
Three months left
At this point, your consideration should go up to the next level, you should start considering the finer details, like broadband speeds.
When you click through to 'See Deal' on one of our price comparison tables, you'll be taken through direct to the provider's website.
A few – but not all – like BT, Plusnet, and Vodafone, will ask you to input your postcode and find out the average upload and download speeds in your area BEFORE you buy or sign up to a new deal.
At this point it is also worth keeping an eye on the deals being offered. While particular bundles may disappear over time, providers often offer similar deals, so if you see cut-price broadband or a combo of TV and fast broadband that interests you, keep a watchful eye for when the offer reappears.
One month left on your contract
You'll be chomping at the bit to leave by now but there's a couple of things to watch out for.
Now is when you want to stand narrowing down to one provider and one package.
Firstly, look for any promotions and deals that are being offered that would allow you to save money on the kind of package you are looking for.
Be aware of how long the contract is, and how much of that contract period the deal will cover, because nobody likes to be surprised by a bill increase halfway through a contract!
NewsRural Broadband scheme fail leads to £500000 quote!
Avoid any provider that promises a suspiciously low "introductory offer" or rates "for the first six months".
Another sensible thing to do at this point is visit Ofcom-accredited comparison sites, luckily for you, BroadbandDeals.co.uk is one such site so we have everything you need right here!
Ofcom-accredited comparison sites have gone through a rigorous independent audit to prove that they are fair, accessible to everyone, and don't hide behind offers or short-term deals to make a quick buck.
Compare the prices from the ISPs that interest you and whittle it down to the one you feel offers good value for money, good customer service and decent prices.
It can be scary to decide what to do at the end of a contract, but as long as you follow these steps, pace yourself, and prepare, then you can switch broadband smoothly and you will be able to rest assured that you have selected the right provider for you.
MAIN IMAGE: Paul Hudson/CC BY 2.0