What does Ofcom do?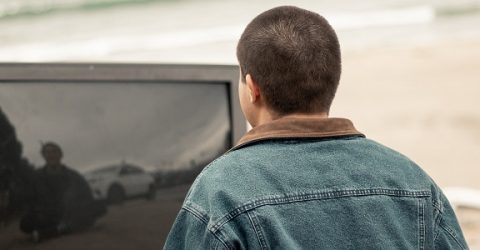 There are dozens of regulatory bodies governing life in the UK, from charity commissions to professional institutes and inspectorates.
And it's surprising how many of them start with an abbreviation of Office.
There's Ofgem (energy), Ofwat (water services), Ofsted (education) and Ofqual (qualifications and examinations).
The Office for Professional Body Anti-Money Laundering Supervision probably could have done with an abbreviation – Ofbams, for instance.
One organisation which did receive an abbreviated name was the Office of Communications, established by a dedicated Act of Parliament in 2002.
Ofcom absorbed the work of the Broadcasting Standards Commission, the Independent Television Commission, the Office of Telecommunications, the Radio Authority and the Radiocommunications Agency.
In 2011, it began regulating the postal services industry, and in 2016 it was charged with regulating online streaming services – known as Video on Demand, or VOD.
As such, it has one of the most extensive remits of any state regulator.
Screen test
Another extension to Ofcom's powers came in 2017, when the Digital Economy Act gave it control over minimum broadband speeds supplied by internet service providers.
This granted it oversight for Amazon Video, Now TV and the on-demand services of Sky and Virgin Media.
Ofcom's role is closely entwined with the BBC's iPlayer service, with the power to refuse platform changes it considers may be harmful to consumers.
However, the Dutch-based European arm of Netflix is beyond domestic regulation, as are web-based streaming platforms such as YouTube.
As broad' as it's long
In tandem with pre-existing controls and governance, Ofcom's role places it in charge of the UK's telecoms industry.
Because domestic broadband services are supplied down a phone line, that makes Ofcom responsible for internet access too, from infrastructure management to ISP regulation.
It supervises narrowband and broadband markets, mobile and fixed-line service providers, and the products marketed to commercial and residential clients.
As such, Ofcom's role includes overseeing BT, KCOM, Virgin Media, Sky and other service providers.
It was Ofcom who introduced the broadband universal service pledge in March 2020, enabling residential consumers to apply for upgraded connections if their lines are too slow.
(In this instance, 'too slow' translates as download speeds below 10Mbit/s and upload speeds of less than 1Mbit/s).
I wish to register a complaint
As well as being a regulator, Ofcom also has the power to intervene in disputes.
Customers dissatisfied with their service can direct complaints to Ofcom if their ISP is unable or unwilling to satisfactorily resolve them.
However, there are also two Ofcom-approved Alternative Dispute Resolution services – CISAS and Ombudsman Services: Communications.
Every ISP trading in the United Kingdom has to sign up to one of these ADR services, whose powers include fines and the ability to enforce the resolution of technical problems.
Finally, Ofcom acts as a resource for people seeking to switch ISP, check local coverage, improve their speed or simply understand more about internet provision.
BroadbandDeals.co.uk is an Ofcom-approved platform, which is why you can trust the advice we offer.