Ofcom fine BT record £42m for broadband delays
BT has been told to pay the Treasury a record £42 million fine after the regulator Ofcom found it had broken broadband competition rules.
The stunning rebuke comes after BT failed repeatedly to properly install the high speed broadband lines so vital for UK businesses.
BT is expected to pay around £300 million to rivals like Vodafone and TalkTalk for the delays, which firms had to pass on to furious customers.
More: BT legally split from Openreach in landmark broadband deal
Speaking to BBC Radio 4, Ofcom's director of Enforcement and Investigations Gaucho Rasmussen said the £42 million fine was Ofcom's "largest ever".
He added that BT had "gone back in time to try to justify delays".
But the regulator stopped short of telling consumers and small businesses what they wanted to hear: that BT had deliberately falsified or hidden records from their customers to avoid fines.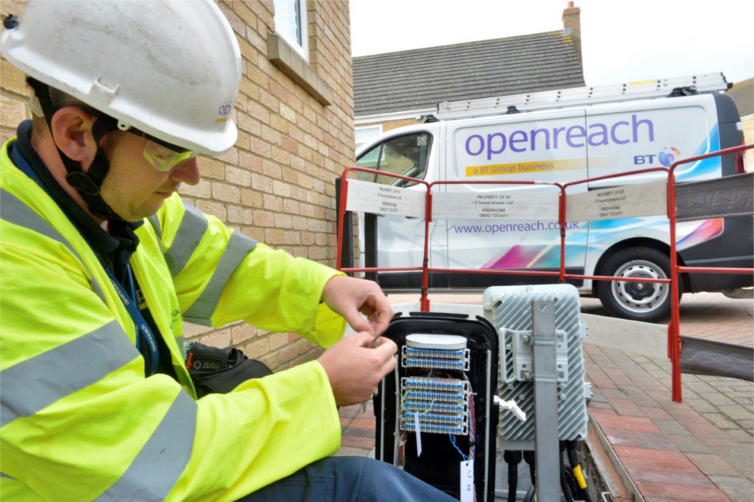 Pressed by Radio 4 presenter Justin Webb, Rasmussen said BT had "provided incomplete information" to the regulator.
"We didn't go into how and why we had to go back and get more information," said Rasmussen.
"If there are delays and they do not provide appropriate notice BT should compensate rival firms".
The investigation found that between January 2013 and December 2014, BT "misused the terms of its contracts" to cut compensation payments for failing to deliver fixed-line ethernet services on time.
BT are supposed to rollout the high-speed broadband lines within 30 days.
The £42 million fine represents around 1 per cent of last year's profits for BT.
But Rasmussen said the fine was still a deterrent despite the fact that BT earned around £3.5bn in 2016.

The year-long Ofcom investigation was into BT's network arm Openreach, which has now split off from the telecoms firm after fears over competition.
Watch: Millions could get instant compensation for broadband failures
BroadbandDeals.co.uk spoke with one business owner, a publisher who spoke on condition of anonymity.
The publisher, we'll call him "Paul", told BroadbandDeals.co.uk: "Like many small businesses BT were my only possible choice."
But the installation was a nightmare of repeated missed appointments and hold-ups.
Paul said: "BT were supposed to install services for my firm in February 2016 when we signed up to a five-year business broadband and phone contract.
"We rely 100 per cent on being able to get online to sell our products.
"The Openreach engineers turned up twice without the correct parts, and so we were offline for a significant portion of time, which really hurt my business.
"When it was finally installed three months late, the broadband was good, but we lost thousands in potential revenue for the delays to actually get it up and running."
New compensation rules expected to launch at the end of 2017 will make around £185 million available to customers who have had poor service from providers or problems with installing broadband.
BT were also slapped with an extra £300,000 fine for failing to tell Ofcom about the problems in a 2016 report, the Business Connectivity Market Review.
Rasmussen said the size of the fine reflected how serious BT's repeated breaches were.
"These high-speed lines are a vital part of this country's digital backbone. Millions of people rely on BT's network for the phone and broadband services they use every day.
"We found BT broke our rules by failing to pay other telecoms companies proper compensation when these services were not provided on time.
"These rules are to protect competition and, ultimately, consumers and businesses. Our message is clear – we will not tolerate this sort of behaviour."