Revealed: the best (and worst) regions for Full-Fibre broadband
There are huge disparities between the best and worst regions for UK full fibre broadband, some of which might surprise you.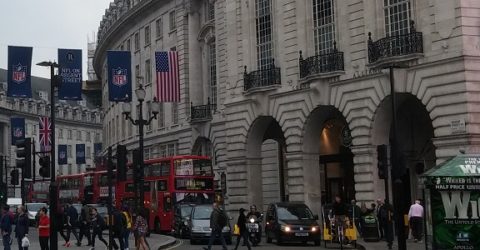 Every now and then, a report is published which showcases how the rollout of UK full fibre broadband is progressing.
These reports often have differing methodologies and results. However, they all shed light on the availability of broadband across the country.
The most recent report was issued a couple of weeks ago by broadband research company Point Topic, considering how many homes have access to full fibre (FTTP) broadband.
Breaking down UK full fibre broadband across each of the country's local authority regions reveals some highly unexpected findings…
Best for full fibre
As we've previously explained, Hull is the only part of the UK which doesn't have any infrastructure from BT or its Openreach offshoot.
That has given local monopoly holder KCOM freedom to cable this compact region without much competition – hence Hull's unprecedented 99.2 per cent full fibre connectivity.
Even second-placed Belfast can't quite crack 90 per cent, though its figure of 89 per cent is hugely impressive – narrowly ahead of neighbouring Ards and North Down (85.8 per cent).
The technology hotspot of Milton Keynes snuck into third place in Point Topic's findings with seven out of eight homes enjoying full fibre, while resurgent Coventry came fifth with 83 per cent.
The extensive investment being made in broadband across Northern Ireland means Antrim and Newtonabbey was the only other UK council region with FTTP coverage above 80 per cent.
Worst for full fibre
If you were expecting remote Scottish communities like Argyll and Bute, Shetland and Orkney to appear towards the bottom of Point Topic's survey, you'd be right.
However, the lowest-performing council was Oadby and Wigston in Leicestershire, where a paltry 1.4 per cent of homes have access to full fibre broadband networks.
On the basis of sparse populations and relative inaccessibility, it's easier to forgive the Isles of Scilly (1.5 per cent) than it is to forgive North East Lincolnshire (1.7) or Havant (1.8).
GuideWhat broadband speed do I actually need?
Oxford's figure of 1.8 per cent will only shock anyone unaccustomed to the impoverished state of connections across the city, while Burnley and Luton performed equally abysmally.
Even in London, the percentage of homes passed by FTTP is eclipsed by Peterborough and the East Riding of Yorkshire, where almost four in five dwellings could sign up to full fibre if they chose to.
It's all about choice
The last sentence raises a very important point about this survey – choice.
Just because a property has a full fibre connection buried beneath the pavement outside doesn't mean it's installed into that property, or currently active.
Many households can't afford a full fibre broadband deal at a time of acute economic hardship, while others are happy with their existing ADSL or Fibre to the Cabinet connections.
Some people – including your correspondent – have chosen to remain on slower Openreach connections rather than give their custom to the only full fibre provider in their area.
It's also worth noting that some regions of the UK have received more full fibre financial support than others.
Cornwall benefitted from a £130 million joint investment by Openreach and the EU, which means roughly half of Cornish dwellings can now tap into full fibre if they wish.
Other towns and cities have benefitted from ongoing infrastructure rollout by a single ISP – Grain in Carlisle, CityFibre in Milton Keynes, and so forth.
To find out what availability is like where you live, use our postcode search tool to check the latest and best broadband deals in your area.