How to earn rewards for browsing online
From concerts to cashback, it's possible to earn online rewards simply for browsing and searching - providing you're cautious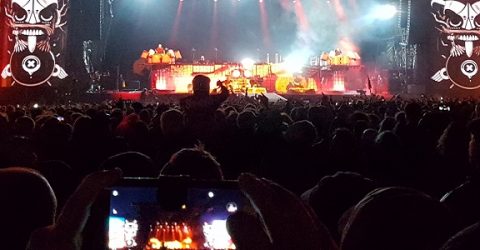 Privacy laws like the EU's GDPR legislation have made it much harder for tech firms and online retailers to monitor and analyse your data, or track individual behaviour online.
That's good news for consumers because greater privacy reduces the dangers of crime and identity theft.
However, it's bad news for businesses since the data generated by user activity can often be turned into money.
Acquiring customer data lets businesses tailor their advertising and products around individual taste, which often leads to greater profits and brand awareness.
That's why many firms are now willing to provide online rewards for parting with personal browsing data.
Some will also pay for other insights including information about participants' views, preferences and online habits.
From concert tickets to cashback, your internet connection could help to offset its own cost by generating some return on investment.
Here's what you need to know.
Open the Windows
If you have a Windows PC/phone, or a Skype or Xbox Live account, you've probably already signed up with Microsoft. If not, it's easy to register an account at Microsoft.com.
This acts as a universal login for Microsoft services. However, using it to sign up to Microsoft's rewards programme takes things one step further.
Once you've joined Microsoft Rewards and search the internet using Bing, online rewards are available merely for browsing.
Other options let you gain points and prizes, including surveys and games.
When you've earned enough, you can exchange points for discounts on Microsoft products, gift cards and sweepstake entries.
Bing is not the only search engine that offers rewards. The Chrome extension from Qmee also incentivises users to complete surveys.
Other sites such as Gift Hunter Club and Surveytime reward you for consuming content, answering questions and/or completing surveys.
Indeed, if questionnaires and opinion forms appeal to your inner critic, there are lots of survey sites online where it's possible to start getting rewards straight away.
None of these sites pay a fortune, but if you use the web a lot and have a little luck, you could earn enough online rewards to offset at least part of your home broadband bill.
Risk and reward
It's crucial to remember that privacy may be an early casualty of these services.
If online rewards sites require the installation of a browser extension or app, that may give them more access to your data than the rewards justify.
Some extensions harvest browsing histories and access your details for unrelated websites, including sensitive portals like internet banking and dating sites.
In some cases, this can be circumvented by installing a browser which is used exclusively for rewarded searches, or using a pre-installed browser purely for this purpose.
Even so, study the terms and conditions and privacy policy before signing up to any rewards site. Don't just tick the relevant boxes and hope for the best.
If you're unhappy with any of the terms, don't sign up – find another reward platform that suits you better.
Checking out other people's views and experiences on review sites and financial platforms like MoneySavingExpert can also be instructive.
Safe, not sorry
Don't be tempted to install a reward-based extension or browser to a work device, even if you're temporarily working from home on borrowed hardware during lockdown.
Adding an extension that compromises privacy (or potentially accesses corporate data) could breach your terms of employment and may constitute cause for dismissal.
Take time to shop around and find a site or app you're happy with, in terms of privacy and payment. That way, you're likely to keep using it and maximise the benefits it offers.
It's a good idea to cash out or spend any accrued rewards promptly. That way, if the site goes out of business, you won't be out of pocket.
In some cases, you may have to declare rewards to Her Majesty's Revenue and Customs. If you're receiving any benefits, check whether earnings of this type affect them.
The Citizens Advice Bureau should be able to offer advice in this regard.