Should you stay with a 'Big Four' broadband provider?
The UK's four largest broadband providers dominate the market, but there are good reasons why switching to a smaller firm may be beneficial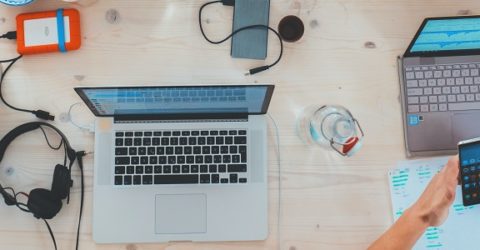 Brand loyalty is something many of us are guilty of.
Sticking with a known entity often feels easier than switching to a competitor, especially if it involves adopting unfamiliar hardware or systems, and even if those alternatives are better.
Yet there's growing evidence that brand loyalty to the UK's big four broadband providers may not be doing consumers any good.
When market leading doesn't mean market leading
Over 20 million UK households are signed up to the country's big four broadband providers – BT, Sky, TalkTalk and Virgin Media.
You might therefore assume that these firms represent the pinnacle of quality and service.
Yet you'd be mistaken.
In the most recent customer satisfaction survey conducted by consumer champions Which?, the big four broadband providers all received decidedly poor feedback.
Three of them finished in the bottom four places overall, recording total scores below 55 per cent.
Here's how they fared.
Cost
The UK's broadband market has recently been disrupted by hyperfast hyperlocal providers, who routinely undercut the established market leaders on price.
Indeed, Which? concluded that big four customers were paying some of the highest monthly bills. Only Sky came in below the industry average.
According to Which?, big four customers could save up to £143 a year by switching provider (see the cheapest broadband deals currently available).
One problem is the loyalty premium, with newer customers offered cut-price introductory deals. Over half of BT customers have been with the firm for more than three years, and consequently miss out on these discounts.
Performance
Many people choose a leading brand because they assume it'll be faster than competitors, but the true determinant of home broadband speeds is the connection.
Virgin Media received the joint-lowest scores for reliability, value for money and customer service. Only Plusnet-powered John Lewis Broadband performed worse overall.
At least Virgin and BT delivered decent line speeds, unlike Sky and TalkTalk, whose two-star speed ratings were among the lowest in the survey.
In the interests of balance, full fibre providers like Hyperoptic didn't do particularly well here either. Their average speeds were higher, but not as rapid as customers were expecting.
Customer service
On one hand, it makes sense that bigger companies will have longer call waiting times, simply because they have a higher volume of customers to deal with.
Yet on the other hand, these firms have huge resources which they could invest in cutting-edge customer service centres and slick apps/web portals/chatbots/billing departments.
In the Which? survey, Virgin Media and TalkTalk customers were almost twice as likely to give the lowest customer service score than the industry average.
They were also more likely than normal to have issues getting in touch with their ISP or resolving queries, though BT performed comparatively well in this regard.
How difficult is it to switch broadband providers?
It's easier than ever to switch broadband provider – yet not as easy as it will be next year.
By April 2023, industry regulator Ofcom will have introduced mandatory same-day broadband switching for customers on any network, known as the One Touch Switch process.
Currently, moving from an Openreach line to a proprietary full fibre network like Grain or Virgin can be complex, though moving between Openreach providers should be straightforward.
If you'd like to know more about finding broadband on a budget, our recent guide should help.