Same-day broadband switching is on the way
As 2022 dawns, quick and easy switching will simplify the process of migrating from one ISP to another.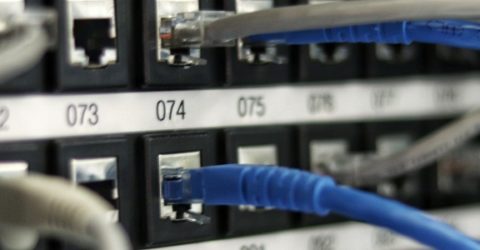 Of all the modern technologies we rely on, home broadband has probably experienced the most dramatic growing pains over the last two decades.
It's gone from being a luxury upgrade over dial-up connections to an absolute staple of modern life – almost as important as energy provision.
And while 2021 hasn't been a good year for the UK's beleaguered energy sector, the broadband industry is flourishing as line speeds increase and more ISPs enter the market.
Historically, the process of switching to a new broadband provider was one of the few barriers in this otherwise competitive and consumer-centric market.
However, an announcement back in the autumn by industry regulator Ofcom should ensure the process soon becomes even easier than it currently is…
Flick the switch
In recent years, steps have been taken to improve the simplicity of the process of switching broadband provider.
Nonetheless, a survey has suggested over five million British households are discouraged from changing their broadband provider by a perception of risk or complexity.
It's still necessary to speak to both your current and forthcoming ISP, negotiating a switchover to minimise the risk of being left offline for any significant period of time.
HelpWhen should I start looking to switch broadband?
Our newfound reliance on home broadband to underpin work, leisure, socialising and even shopping during the pandemic is exacerbating fears about ending up offline.
It's been calculated that the average consumer ends up £90 a year out of pocket as a result of being deterred from leaving an existing provider once their contract ends.
Ofcom's latest proposal is to support same-day broadband switching, with consumers only having to speak to their current ISP rather than both outgoing and incoming providers.
Crucially, the forthcoming one-touch process will also apply across different broadband networks, such as a BT customer migrating to or from Grain.
This change has been introduced because an increasing number of hyperlocal full fibre broadband companies are entering the market, each with its own proprietary cable network.
Previously, the only companies with a significant fibre network were Virgin Media (supplying their own customers) and Openreach (supplying everyone else).
Upon contacting their existing ISP, the customer will be provided with relevant information including contract termination charges, while the new provider manages the switchover.
This should happen fairly seamlessly alongside the old services being discontinued, though obviously both networks are unlikely to be operational simultaneously.
What if something goes wrong?
Removing the burden from the consumer means responsibility for resolving any issues will rest with ISPs.
Compensation is also due if customers end up without a home broadband service for more than one working day.
Notice period charges have been eliminated beyond the switching date, again ensuring that delays aren't ultimately fed back to an unwitting customer.
When is this being implemented?
The final deadline to comply with Ofcom's new policies on same-day broadband switching is April 2023.
However, the scheme is likely to be rolled out some months in advance, so ISPs can test their systems and ensure any teething troubles are resolved well in advance.
Given the numerous incompatible back office systems used by the UK's expanding roster of ISPs, there may be quite a lot of system modifications required.
MoreSwitching broadband is about to get a lot easier
Indeed, Ofcom has advised companies to set to work immediately.
ISPs are also keen to see improvements to the existing switching system.
In an unusual move, BT urged Ofcom to go even further by extending this scheme to pay TV customers as well.
It may well be that straightforward same-day switching will be rolled out across the telecommunications sector in the coming years.