NOW undercuts all with £15 broadband, 38Mbps fibre for £20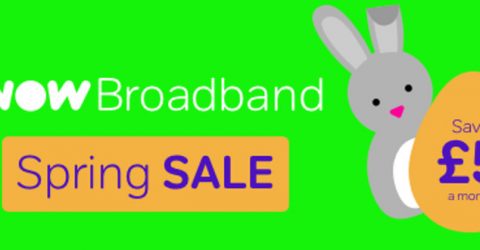 NOW is launching a major drive to undercut every ISP on the broadband market with deals on 17Mbps and 38Mbps broadband for £15 and £20 a month.
These prices represent 17Mbps Brilliant Broadband at £2 cheaper a month even than TalkTalk's latest bargain basement price-cutting deal.
It's also the cheapest Fibre to the Cabinet 38Mbps Fab Fibre broadband we've ever seen at BroadbandDeals.co.uk.
All of these offers are available on NOW Broabdand's 12 month contracts.
There's also the extra option of paying a little more upfront and taking broadband on a 30-day no contract basis.
This is extra handy if your income tends to rise and fall every month, or you just fancy more wiggle-room to change your mind and switch when you find a better deal.
Extra hot TV
The benefit of NOW Broadband is that you can add NOWTV's one-month viewing passes at any time.
There's a 14-day free trial option with each of the below, which means you can try out the top movies or boxsets without committing to a lengthy subscription.
Grab any of the above passes with a 3 months for 1 month discount here.
NOW Brilliant Broadband £15 deals
NOW Fab Fibre £20 deals