The best broadband deals – February 2020.
Warm your winter with our pick of the best deals around!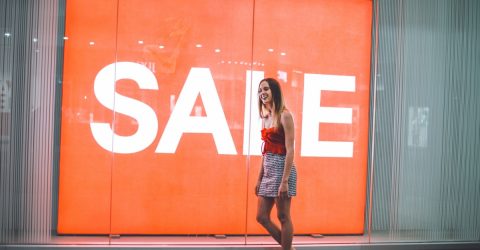 New year, new you.
Traditionally the first couple of months of the year are when people make big changes. Veganuary, quitting smoking, new jobs, but most importantly – new broadband.
Ofcom to the rescue.
Last week Ofcom announced new rules to help consumers save £1billion a year. (Unfortunately that's collectively, not individual savings!)
Under new rules ISP's must inform customers when their initial contract is due to end. The ruling was enacted from 15th February; meaning thousands of people across the UK will receive notifications this week.
The rule was introduced to try and combat the so-called 'loyalty penalty'. This is when customers who remain with an ISP after their initial contract pay more after the introductory offer ends. Ofcom have done a lot for consumers recently. They also introduced new rules to make advertised broadband speeds more realistic.
So what's out there?
With all this in mind it seems like it's the best time to switch for a better price and better speeds! So we thought it was time for a quick roundup of deals available, including the best free gifts/ perks!
Value
Post Office Unlimited Broadband – 12 month (11mbps) 
If you're looking for value above all else, the Post Office is the most reliable bet. With their Unlimited Broadband package for only £15.90 it's often the cheapest in the country. While 11mbps doesn't sound like much, they guarantee 1mbps upload speeds, meaning it's fine for streaming and browsing. 
NOW Brilliant Broadband – 12 month (11mbps)
NOW always offer great priced deals with the bonus of their no contract TV packages. Their cheapest deal is £18. While this is slightly higher than the Post Office's deal, NOW are throwing in free calls (including mobile). So if you're after a landline too, this is the best budget option!
Direct Save Unlimited Broadband – 12 month (11mbps)
Direct Save are coming in with another under £20 deal. They're also throwing in a discounts perk card worth at least £50. If you check their site you can also customise the deal for extra calls etc…
Speed
TalkTalk Superfast Fibre package – 18 month (67 mbps) £25.95
TalkTalk might have the best deal available in the UK right now. With a whopping 67 mbps for a not so whopping £25.95 a month. So if you want speed and value, look no further.
Virgin Media M350 Broadband – 12 month (362 mbps) £43
Virgin is queen of speed with this deal. If you're happy to spend a little more for a lot more then this is the one for you. 362 mbps is an ideal package for a multi screen multi gaming household!
Virgin Media M350 Broadband – 12 month (362 mbps) £48 (with bonus freeview and 17 premium channels)
You could also pay an extra fiver for the same Virgin speeds but added TV package with 17 premium channels!
Perks.
Shell Fast Broadband – 18 months (11mbps) with £25 Amazon voucher.
They're also throwing in fuel discounts at Shell and extra perks on the app!
Plusnet Unlimited Broadband – 18 months  (10mbps) with £70 cashback.
John Lewis Unlimited Broadband – 18 months (10mbps) with £35 John Lewis voucher.
As well as a free internet security package!