Revealed: who owns the UK's broadband firms?
We investigate who owns UK broadband firms, and uncover some surprising answers along the way.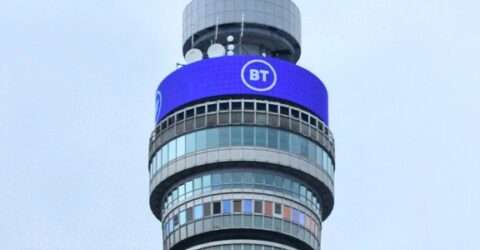 We live in a global economy, where international trade and commerce is routine, and overseas ownership of British businesses is rarely regarded as noteworthy.
Gone are the days when Mohamed al Fayed purchasing Harrods generated front-page headlines, or when the foreign takeovers of British car companies outraged brand loyalists.
This international outlook is typified by the broadband sector, with ISPs often benefitting greatly from deep-pocketed overseas owners, investors and/or shareholders.
To find out who owns UK broadband firms, we've researched all the companies whose products are listed on our website.
You might be surprised by who is ultimately responsible for your broadband line and wireless router…
The industry giants
Where else to start than with BT, the one-time telecommunications monopoly holder, and still the UK's biggest supplier of domestic broadband services?
Freed from the shackles of state ownership, BT is now a publicly listed company. It's still based in the UK, though its biggest shareholder is a Moroccan billionaire.
He's therefore also the biggest shareholder in BT subsidiaries EE (created through the merger of Orange and T-Mobile and acquired by BT in 2016), and 2007 acquisition Plusnet.
Another veteran mobile brand, Vodafone, remains headquartered in the UK, though its 'owner' is a Dutch holding company – in turn owned by a Luxembourg-based trust.
You might assume fibre broadband specialists Virgin Media belong to Sir Richard Branson, but he sold out to Liberty Global in 2013.
Liberty is a British-Dutch-American company trading under three different legal names, and they only own half of Virgin Media. The other 50 per cent belongs to mobile network O2's Spanish parent company Telefónica.
As for Virgin's arch-rival Sky, despite being UK-based, they've been snapped up by American conglomerate Comcast, who therefore also own Sky subsidiary NOW Broadband.
The home-grown talent
If you want to give your custom to a domestic company, there are plenty of firms advertising deals on our site who meet that criteria, including Gloucestershire-based YouFibre.
Residents of Hull and the East Riding are supplied by local monopoly holders KCOM, while Brighton-based iTalk and Kent-based Trooli are equally indigenous.
Former Carphone Warehouse subsidiary TalkTalk has been purchased by a London-based asset management firm called Toscafund.
British multinational Shell still own the Shell Energy Broadband platform, which made the news in 2020 after acquiring Post Office Broadband.
Foreign-funded full fibre firms
In recent years, the UK broadband market has been disrupted by upstart full fibre ISPs, most of whom have accepted foreign funding and/or ownership to pay for rapid infrastructure rollouts.
Community Fibre are owned by American investors Warburg Pincus, Hyperoptic is majority owned by American investment firm KKR, and Gigaclear belongs to a European infrastructure firm called Infracapital.
Yet from a consumer perspective, the question of who owns UK broadband firms doesn't significantly impact on day-to-day performance, customer service or communications.
If their deals are being advertised on our website, they're a brand you can trust with your custom.