New Year, New Deals!
Make the most of the post-Christmas deals offered by ISP's while they last!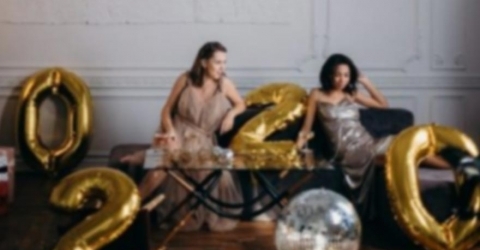 Christmas may be over, but ISP's are still in the gift giving mood! The new decade is kicking off with some brilliant broadband offerings including flash sales and free gifts. Here's a list of the best deals and freebies that works for every budget.
Scrooge to Santa
Some were disappointed by BT removing 'Reward Card' gifts during the festive season, but they listened and brought them back! That means for many of their new year offerings they're throwing in a prepaid Mastercard loaded with up to £80. The Mastercard Reward Cards can be spent anywhere, online or in store, that accepts Mastercard. So in effect they're giving you up to £80 cashback.
BT's best value deal comes is its Superfast Fibre plan. The package offers average speeds of 50 Mbps for less than £28.99 per month. That makes downloads around 2MB per second faster than most competitor entry-level fibre packages. This deal includes a Reward Card worth £70!
Splurge not save
Virgin have also announced some amazing freebies for a very limited period. Sound familiar? That's right, it's another Virgin flash sale. Virgin are the masters of dropping massive discounts and deals for a few days only. So it's always wise to check their offerings during traditional sale periods.
With some of their broadband and TV deals, Virgin are adding a free 4K Smart TV or bill credit of £150! Considering the TV has a value of £329, it seems like that's the more enticing offer. Unfortunately the deal is only available on four of their most expensive packages. So if you're looking to splurge this one's for you!
Back to basics.
If you're looking for value and don't need huge speeds then there are plenty of deals for under £20 a month! NOW's 'Brilliant Broadband' package is only £18 per month! It includes an unlimited broadband connection with average download speeds of 11 Mbps (716 Kbps upload).
Another great offering under £20 comes from Post Office. Again, it's 11Mbps but this time at only £15.90
first 6 months then £17.90/mo next 6 months.
Direct Save are also offering 11Mbps for £16.95 for the first 12 months which then bumps up to £22.95 a month.
Plusnet are offering slightly less at average speeds of 10Mbps for £17.00 for 12 months. However there are no upfront set up costs and they're also giving £50 cashback for a limited time!
Some of these deals are only available until 8th January 2020 so act fast to avoid disappointment!