Bigger is better? Not with broadband providers.
There are huge disparities between the best and worst broadband providers, with larger brands often performing less impressively.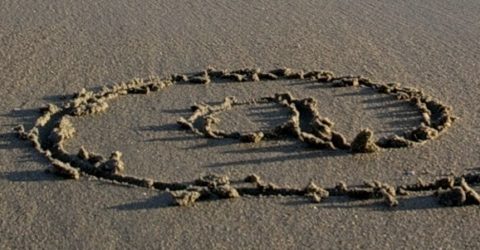 In an age of spiralling inflation and dwindling disposable incomes, obtaining value for money from the products and services we buy is more important than ever.
Even in a market where value can only be measured by the performance of rival service providers, it's crucial to feel you're being fairly treated and getting a decent return on investment.
Sadly, the domestic broadband market doesn't always meet even these modest expectations.
Consumer champions Which? recently polled four thousand people across the UK about their opinions on 14 different internet service providers (ISPs).
The results shine an unflattering spotlight on an industry where some of the biggest brands are consistently underperforming in the eyes of their customers.
Indeed, one of the most interesting conclusions drawn by Which?'s analysis of the UK's best and worst broadband providers is that size is no indicator of quality.
You're often more likely to enjoy a satisfactory customer experience by switching to a smaller ISP, rather than giving your custom to a well-known brand…
The bigger they come…
The UK is presently home to four market-leading ISPs – BT, Sky, Virgin Media and TalkTalk.
Which? described their collective performance as ranging "from pedestrian to pathetic".
Former Virgin Media customers probably won't be surprised to see the brand finishing second-bottom in the survey.
Only the much-maligned John Lewis Broadband did worse – admittedly, quite a lot worse, achieving an overall customer score of just 48 per cent compared to Virgin's 57 per cent.
Sky's performance was only marginally better on 58 per cent, with TalkTalk on 59 per cent and BT the least-worst of the big four.
The former monopoly holder scored a middling 62 per cent, tying in sixth place with EE Broadband.
Compare that to the 74 per cent score achieved by Zen Internet, or second-placed Vodafone's 65 per cent, and smaller firms clearly manage to deliver superior service and reliability.
Where Zen achieved four-star ratings out of five for reliability in Which?'s survey, Sky only managed two. Hyperoptic managed four stars for value, whereas Virgin scored two.
BT managed a three-star performance across the board, yet even with its vast resources and infrastructure, it was outperformed by smaller ISPs like Plusnet and NOW Broadband.
Should I revise my ISP search?
The knowledge that the best and worst broadband providers aren't necessarily the biggest and smallest respectively shouldn't deter you from signing a contract with one of the UK's leading ISPs.
They might provide the fastest line speeds in your area. If that's a primary concern, it may be worth accepting indifferent customer service to enjoy rapid connectivity.
You might see a deal advertised here on BroadbandDeals.co.uk which is so compelling you're willing to overlook the prospect of struggling to get in contact with them.
Nor should loyalty be overlooked. If you trust your existing ISP, finding a cheaper deal elsewhere might seem unappealing compared to staying with a company you trust.
Results may vary across the UK, so the best and worst broadband providers in your area could differ from national averages that are only an indicative guide to local performance.
Every company whose products and services we list should be able to deliver a dependable and acceptably fast internet connection into your home.
Even so, don't automatically assume the biggest brands are the best. They could be among the worst…
You can read detailed broadband reviews left by verified customers who recently switched to any of the providers on BroadbandDeals.co.uk.