The £120 BT Reward Card is back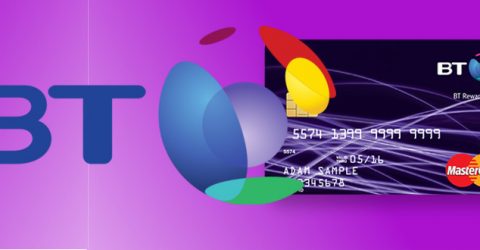 The BT Reward Card is back on the market as a sweetener for anyone taking up a new broadband and calls deal.
£60 or £120 Reward Cards are on offer for new customers for the next week only.
A prepaid card with a value of £60 will be added to your basket if you take BT's Unlimited Broadband with Weekend Calls.
The deal comes in at £26.99 a month, with a £9.99 charge for posting you your new BT Home Hub 4 router.
On a first year cost of £333.87 for BT Broadband Unlimited with Weekend Calls, the Reward Card represents an 18% total saving.
It comes on a 12 month contract with maximum download speeds of 17Mbps.
No Broadband Package

No Landline

Month Contract
A whopping £120 BT Reward Card will be free to any new BT fibre broadband customers taking BT Infinity 1 or BT Infinity 2 with Weekend Calls.
BT Infinity 1 gets you maximum download speeds of 52Mbps, unlimited data usage on a 12 month contract for £31.99 a month.
BT Infinity 2 offers maximum download speeds of 76Mbps and unlimited usage also on a 12 month contract, for £44.99 a month.
For the duration of this offer BT have also cut their activation fees in half for all fibre broadband deals.
That means you'll pay £25 up front instead of £50 for BT to install your shiny new broadband.
Each of the above deals also adds £9.99 to your first month's bill for posting you your BT Smart Hub router.
On a first year cost of £418.87 for Infinity 1 and £574.87 for Infinity 2, the £120 Reward Card gives you an effective saving of 29%/21%.
No Broadband Package

No Landline

Month Contract

No Broadband Package

No Landline

Month Contract
What is it and where can you use it?
The BT Reward Card is a prepaid card loaded with exactly the amount of money stated above, either £60 or £120. You can pay for pretty much anything you like, shopping or other goods.
It uses Chip and PIN for secure spending and there are no credit checks so as soon as you activate it online, you can start using it.
Be careful though: once the cash is gone, the card is finished. You can't load your own money onto the card so it's not like a debit or credit card.
Anywhere that takes MasterCard will take the BT Reward Card, including online with Amazon, or any of the big supermarkets.
Just note: this is only for non-BT customers joining for the first time. If you're already with BT and you've upgraded to Infinity fibre, you won't get access to the Reward Card.
How to claim your BT Reward Card
Order you broadband through one of the 'See Deal' buttons either here or on our main comparison page.
Once it's installed and your BT Broadband is up and running, go to www.bt.com/claimmyreward to log in and claim your reward using your BT ID.
You'll get the card in the post within 30 days.
Note: You only have three months to claim from your activation date. After three months the Reward Card won't be available if you try to claim online.
Fair warning
BT Broadband doesn't have the best customer reviews in the world.
In fact, according to the industry regulator Ofcom BT is the Most Complained About service in the UK.
But if you're counting the cost of your broadband and you love free stuff, this deal will be right up your street.
This deal goes live from Tuesday 19 September and closes at midnight on Thursday 28 September.