UK broadband customers have never had it so good…
Broadband complaints levels are at all-time lows, thanks to a combination of ISP improvements and increasingly satisfactory line speeds.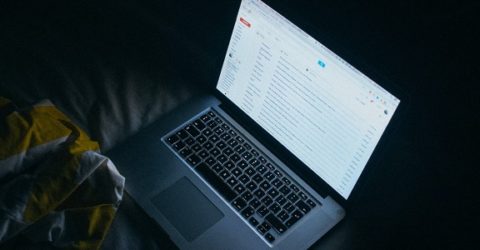 In the months following the first national lockdown in 2020, complaints about domestic broadband services saw a marked increase.
Our greater reliance on internet connectivity during those bleak, lonely months meant any interruption of service was more frustrating and inconvenient than at any point beforehand.
Ofcom saw the industry average of ten complaints per 100,000 customers in early 2020 almost double in the months that followed.
To their credit, ISPs quickly recognised the vital importance of their services at a time of national crisis, investing heavily to improve their offerings.
With broadband complaints levels falling back to record lows, we're happier than we've ever been with our telecoms packages – internet, landline, mobile and pay TV.
Broadly in agreement
Between July and September 2021, industry regulator Ofcom saw a significant reduction in the number of complaints being received about any of the services listed in the previous line.
In particular, pay-monthly mobile services (which are often bundled in with broadband deals in the form of free or discounted SIM cards) saw historically low levels of complaints.
This is great news, especially considering complaints were already low – by previous domestic levels but also by comparison with foreign broadband markets.
However, some ISPs have seen higher broadband complaints levels than others.
Sky and EE managed to attract the fewest broadband complaints, whereas TalkTalk and Shell Energy (who have recently taken over Post Office Broadband) received the most.
However, these figures are still impressive, reflecting the fact that broadband complaints levels are dwindling across the board.
Even Shell only caused 15 customers in every 100,000 to register a complaint with Ofcom, down from 17 in the previous quarter.
Sky's figure of four is almost astonishing when you consider the complexity of the services it provides.
It's also worth noting that the much-maligned BT broadband attracted seven Ofcom complaints per 100,000 customers, compared to the industry average of nine, with Plusnet in the middle on eight.
Virgin Media and Vodafone tied on 13, while TalkTalk's figure of 14 was just below Shell's.
HelpHow to contact your provider to make a complaint
Complaining about complaints
One interesting sentiment to emerge from Ofcom's recent report is the fact that most of the consumer complaints it receives relate to poorly handled ISP complaints.
In other words, customers who are unhappy with the way an issue is tackled or resolved (or not) will escalate their complaint to the regulator.
Complaints management ought to be a relatively easy area for ISPs to tackle.
Customers rarely complain for the sake of it, and their issues are as likely to relate to billing or admin as they are to unreliable hardware or missed engineer appointments.
A sympathetic and proactive customer service agent can usually defuse overt frustration, while adequate computer software should provide holistic oversight of account history and issues.
Some UK ISPs clearly require back office improvements, but they're still doing well to bring broadband complaints levels as low as they currently are.