BT Infinity 1 users get free upgrade to 76Mbps, 200GB cloud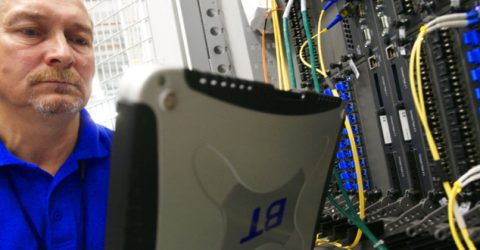 BT Infinity 1 fibre broadband has been souped up from 52Mbps to 76Mbps speeds in an effort by the ISP to retain more customers.
The free line speed increase will happen automatically for all customers on BT Infinity 1.
Normally fibre broadband is sold in two speeds: up to 38Mbps and up to 76Mbps.
BT Infinity 1 fibre is artificially capped to 52Mbps.
BT said the upgrade was "just to say thanks" to customers for sticking with them and not switching to cheaper or better-rated broadband.
More: BT broadband is Most Complained About for fifth time in a row
Added to the extra line speed BT Infinity 1 customers will now have their normal 100GB of BT Cloud storage doubled to 200GB to back up more photos, files and videos.
BT said: "Just to say thanks: we're giving you two broadband boosts ‐ faster broadband and more cloud storage. All on us.
"With your speed boost you'll be able to enjoy even more of the entertainment you love at a faster speed.
"There's no need to do anything ‐ sit back, relax and we'll let you know when your boosts have been activated.
Fewer than half (46%) of all BT broadband customers reported that they were happy with the ISP's service as it languished in the bottom three in the Which? Best Broadband survey.
Customers criticised BT's technical support, said it was difficult to get to speak to someone about their account, and rated the service as "poor" on value for money.
The upgrade applies only to existing BT broadband customers and is being rolled out as we speak.
BT said it would contact Infinity 1 customers direct to tell them that their maximum line speed has been increased.
BT still has a massive market share for fibre broadband in the UK.
Between April and June 2017 they added around 170,000 fibre broadband accounts, taking their total to 5.1 million fibre customers.
BT also reported in their latest set of financial results that they had over 9.28 million broadband customers all together. This includes the two other major brands they own, Plusnet and EE.