How to choose the best deal for student broadband
Starting college or uni this autumn in a shared property? Here's what you need to know about student broadband contracts.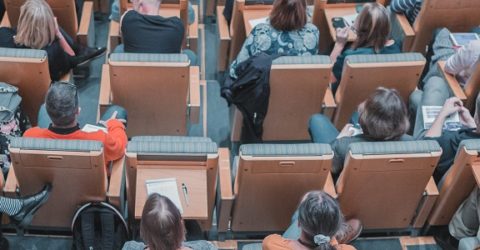 Now that we're into August, the academic year is looming large in many people's calendars.
Going off to college or university might simply mean a short bus or car ride to the nearest campus.
However, for many undergraduates, it involves flying the family nest.
And while a rental property has probably already been sourced and reserved, the specifics of utility provision may get forgotten about until the last minute.
For anyone not in serviced halls where high-speed broadband is pre-cabled in, here's what you need to know about staying online.
All animals are equal
The first thing to note about student broadband deals is that they don't come with the word 'student' emblazoned across their marketing literature.
From an ISP's point of view, a student flatshare is no different to a group of working professionals sharing a property, or a family signing up to a new contract.
Internet connectivity is piped into one residential dwelling per contract, with a broadband router handling both hardwired (Ethernet) and wireless (WiFi) connections.
Because student properties are rarely new-builds, you should be able to check before taking occupancy what connectivity is installed, and which other ISPs service this neighbourhood.
Top Tip: Our postcode checker is a great place to start!
Terms of endearment
The academic year generally runs from September to June, but broadband contracts are traditionally 12 to 24 months in duration.
That's fine if you're confident you'll all be in the same property over the next two or three years, but student life is often unpredictable.
Uniquely, BT offers nine-month student broadband contracts, scheduled to end before the long summer recess, by which point rental properties might already have been handed back.
A more sensible option for an untested flatshare might be a rolling 30-day contract. We're currently listing deals from the likes of NOW Broadband and Direct Save Telecom.
These contracts can be ended at a month's notice, which is ideal if someone drops out/moves out/wants to move a new partner in/makes a life-changing decision overnight.
It's often very difficult to prematurely end a broadband contract of one year or more in length, especially since the monthly cost is calculated in part on contract length.
If the worst comes to the worst, our guide to ending broadband contracts early might help.
Speed and power
Your decision about which student broadband contracts to shortlist depends on the requirements of everyone who'll be serviced by it.
If you're sharing a flat with four media production undergrads, look for full fibre connectivity offering the highest possible speeds.
If you're sharing with one Eng Lit student who spends all evening with their head in a book, a Fibre to the Cabinet connection might be perfectly adequate.
Any broadband deal on our website will support surfing and standard definition streaming, but FTTC connections of 15Mbps and below struggle with large uploads or gaming.
Calculate how many devices the connection needs to support. What consumer electronics will people be bringing, and how much bandwidth do these devices collectively require?
It's tempting to choose the fastest connection available, but that will also be the most expensive. If a 300Mbps line is sufficient, a 900Mbps connection represents an unnecessary cost.
You'll pay for this
Broadband bills are supplied monthly (usually via email), and non-payment will ultimately result in disconnection.
ISPs require a single point of contact for both account management and invoicing, so one individual will have to accept responsibility in their own name.
This is fine if everyone pays their way, but quickly becomes awkward if someone is unable or unwilling to cough up.
A written agreement on billing is highly recommended before moving in together, signed by all parties and stating what happens in this eventuality.
You can swap out an ISP-supplied broadband router with a more powerful high street version, but any equipment you receive must be returned in as-new condition at the end of your contract.