Line Rental Saver: Cheaper broadband deals by paying upfront?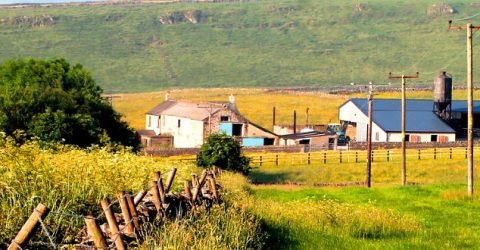 Monthly broadband costs are a significant drain on household incomes so what's the Line Rental Saver option and how could it save you money?
There is an alternative to making set monthly payments for each minimum 12 or 18-month contract.
Line Rental Saver
Some broadband providers allow customers to pay some or all of their bill up front at the start of a contract for the whole year.
Usually this covers the cost of line rental.
This is normally called Line Rental Saver. It won't be advertised up front and you won't find it bundled into deals.
This means you'll have to go looking for it yourself – or read our guide to get a cheeky shortcut.
More Broadband without a phone line – what are your options?
The benefits
As well as potentially offering a modest saving compared to splitting the cost over 12 monthly payments, settling your year's fees in advance brings other advantages:
It means people with fluctuating income levels (like freelancers or zero hours contract staff) can reduce their household expenses during lean months
There's no need to enter into a direct debit agreement, which some people are averse to or have difficulties setting up
It simplifies payments if your financial circumstances are complicated, such as students in a shared rental property
More Options: Broadband without Direct Debit
Some people simply like to avoid money being withdrawn from their bank account on a monthly basis.
Many of us prefer to buy smartphone handsets outright and sign up for a cheap SIM Only deal, rather than paying monthly handset charges to a mobile network.
Can I pay off everything in one go?
The only company currently offering the ability to pay both broadband and line rental fees up front is Origin Broadband.
Origin has some very poor reviews on Trustpilot and doesn't appear on many price comparison websites.
Other broadband providers insist on billing monthly for broadband, though some allow new and existing customers to settle the year's line rental in advance.
This is a concept known as Line Rental Saver, which has evolved as telephone providers began offering broadband services.
Line Rental Saver benefits ISPs as well.
They don't have to worry about cancelled Direct Debits, or customers with insufficient funds to make payments
Customers are less likely to try and leave within their contract if they've already paid in full at the outset
Having cash in the bank enables companies to reinvest in expensive infrastructure and hardware without having to borrow as much
Despite these benefits some providers hide upfront payment options deep in the belly of their websites and payment plans.
As of March 2018, this is how the various providers compare in terms of supporting up-front payments:
BT offers Line Rental Saver when customers pay up front with either a credit or debit card.
They receive one month's free rental in exchange, cutting the total cost by 8.3 per cent.
The annual fee is £208.80, compared to a monthly rental of £18.99 (which would be £227.88 over a year).
This package is fully transferrable to another property, and most calling plans can be adjusted mid-year without any issue – though some calling plans are incompatible with this offer.
After 12 months, customers are free to renegotiate with BT or look for a new provider.
Launched in 1999 as a cut-price phone and broadband provider, Direct Save Telecom is ideal for people with poor credit histories.
Line Rental Saver enables customers to pay £174 up front for a year's line rental – the equivalent of £14.50 per month.
Standard line rental is £15.95 over an 18-month agreement, though there's a no-contract pay-monthly offering for just £1 per month extra.
Customers also receive a membership scheme promising discounts on everything from shopping and sporting activities to car rental and restaurants.
EE has recently dropped its Line Rental Saver scheme, which is no longer available for new or upgrading EE Broadband customers.
John Lewis Broadband doesn't make any provision for people paying their contracts off up front, so there are no savings to be had.
With a £15 a month starting price growing focus on contract-free broadband deals, it's perhaps unsurprising that Now Broadband doesn't offer Line Rental Saver or any form of up-front payment. It currently only has one 12-month contract on offer.
Although its John Lewis subsidiary isn't able to offer Line Rental Saver, Plusnet actively encourages new and existing customers to pay for a year's line rental in advance.
The cost of £197.88 is equivalent to £16.49 per month – £2.50 less than the standard monthly line rental fee of £18.99.
Like BT, a paid-for phone line can be transferred to a new property without incurring any penalties.
Calls aren't included in this package, so you'll still receive a monthly bill for any phone calls. However, that's not a problem if you're installing a line purely for internet connectivity.
The Post Office no longer offers Line Rental Saver to new customers. Existing broadband customers currently pay £179.88 up front, which is the equivalent of £14.99 a month – around £2 cheaper a month than standard line rental.
But the scheme has been dropped for anyone switching to the Post Office. Their website states: "Line Rental Saver (Annual Upfront Line Rental) is no longer available for sale to new and existing customers. If you have already purchased Line Rental Saver you will be allowed to keep it and receive the benefits of discounted line rental until it expires."
It's something to keep in mind while you're searching for your next best broadband deal.
Sky used to offer the most generous discount of any broadband provider, knocking around 35 per cent off monthly rental bills when people made a full payment up front.
However, this scheme was quietly dropped four years ago, and there is currently no way to pay in advance for Sky's line rental or broadband deals.
More How to switch broadband mid-contract
Like Sky, TalkTalk used to encourage customers to settle their line rental up front for a small discount.
Last year, they discreetly closed this option to new subscribers, while existing customers tell us they can't repeat the upfront payment process as their contracts expire.
Virgin Media is a model of clarity when it comes to Line Rental Saver, and other broadband providers could learn a thing or two.
A £196 up-front payment by debit or credit card is offered to new and existing customers alike, delivering a £32 saving on the £228 normally billed for twelve months of line rental.
As with BT, a number of talk plan offers are ineligible with this scheme.
It's also important to note that Virgin uses its own fibre broadband cables, where every other provider on this list relies on standard Openreach (formerly BT) landline connections.
You can check whether Virgin Media is cabled in your street on their interactive postcode finder.
How much could you save?
Savings vary by provider, but there's no question that paying your year's line rental up front works out cheaper in the long term.
Anyone willing to sign up to a 24-month contract for Origin's 17Mbps line speeds will have saved themselves £90 by early 2020.
Line Rental Saver providers are less generous.
Sky used to offer the biggest discount before they withdrew from the scheme, so the largest savings are now provided by Plusnet and Virgin.
Paying your line rental up front with these companies will save you around £30 over a year, whereas most of the other providers only reduce your yearly outgoings by about £20.
Should you use Line Rental Saver?
Over the course of a typical 12-month agreement the savings on offer are fairly modest.
Certain call packages are excluded by providers including BT and Virgin, which could reduce the value for money depending whether your landline is for calls or simply for broadband.
With a number of providers quietly phasing out Line Rental Saver over the last five years, there's also a sense that this concept is falling out of favour.
Nonetheless, if you struggle to arrange Direct Debits (or love squeezing every last penny of value out of contracts), Line Rental Saver is worth considering.
A one-off payment is quickly forgotten but regular monthly savings can be helpful during periods of restricted income, for example during illness, maternity leave or starting a new business.
MoreTop tips for getting broadband on a budget
Although you have to stay with that provider for a year, your statutory rights aren't affected if the service deteriorates or becomes unreliable.
Be sure to read any contract's small print, to double-check you're not paying up front for something you might later regret.
MAIN IMAGE: Les Haines/CC BY 2.0