Plusnet New Year deals: £50 cashback on sub-£20 broadband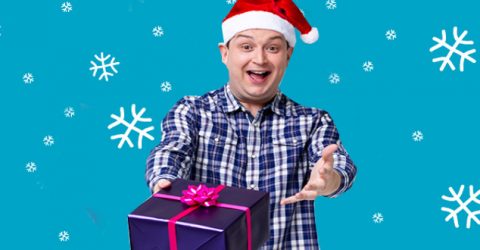 Yorkshire provider Plusnet has come in to the New Year period with a great set of cheap broadband deals.
Until 9 January 2018 Unlimited Broadband comes down to £19.99 a month, the first sub-£20 a month broadband deal of the New Year and bargain basement prices for Plusnet.
All of these deals are available on shorter-than-standard 12 month contracts, so there's always the option to switch away next Christmas if you see a better deal.
There's also the added bonus of £50 cashback with Unlimited Broadband.
No Broadband Package

No Landline

Month Contract
Add Plusnet calls
You can add inclusive calls to any of these deals on the main Plusnet deals page.
As standard you get Line Rental only, which gives you a phone line but no calls bundled in. You can either not use this landline at all or pay for the calls you do make.
If you do want inclusive calls, you can add Evening and Weekend Calls for £4 a month for a total monthly price of £23.99 or Anytime Calls for £8 a month for a monthly total of £27.99.
No Broadband Package

No Landline

Month Contract

No Broadband Package

No Landline

Month Contract
How to claim your Plusnet cashback
Cashback comes in the form of an email sent to the address you provide when you sign up to Plusnet. Normally you'll get this email within 10 days of your new broadband getting set up and activated
This email link to claim your cashback is valid for two months
Open the email and click on the link and you'll be taken to an online form. Fill in your name, address and details and click 'Submit'
A confirmation screen will tell you that your Plusnet Cashback is on it's way. The email should arrive within 30 days of this message
Problems? Check your Junk and Spam folders if your email is missing. Still not received it?
Call the Plusnet Rewards helpline on 0800 587 2013
Add Plusnet TV
If you want TV channels bundled with your broadband in there's a load of options for you as well.
You can bolt-on premium and pay TV on the Plusnet website when you click through to See Deal.
Plusnet TV uses the Youview set-top box so you can pause and rewind live TV.
There's no record option with the standard Youview box, so if you want to record, you'll need the Youview+ box.
A standard Youview box costs £5 a month and comes with a £5.99 up front cost. You get 70 Freeview channels and BT Sport Lite, all of the major on-demand apps including BBC iPlayer, ITV Player and All4, as well as MTV, SyFy, UK Gold and Discovery Channel.
The Youview+ box is also £5 a month but costs an extra £57.99 up front. With this you get all the Freeview and catchup channels along with the ability to record up to 150 hours of HD TV.
Just watch out on the contract length. Each Youview box comes on an 18 month contract, so if you take any of these 12 month broadbnad deals you'll need to renew it to carry on watching the channels you get.