The most complained about home broadband services
Who's failing to live up to expectations?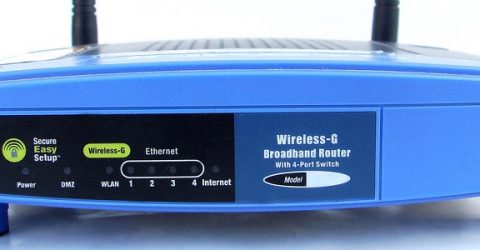 When you think about the principles behind the internet, it's amazing it works at all.
Endless streams of zeroes and ones are piped down fibre optic cables and phone lines to small boxes in our homes, which then distribute those zeroes and ones to electronic devices.
These devices reassemble binary data into computer programs, media files, webpages and much more besides – all within a matter of seconds.
Viewed in this light, it might seem curmudgeonly to complain about broadband services at all. Yet many of us do.
Often, these complaints are because internet service providers (ISPs) haven't delivered on their promises.
After all, the magic of the internet quickly dissipates if your connection keeps dropping out. And even a super-fast connection won't make up for recurrent billing errors.
But how can you check the level of home broadband complaints a particular ISP receives?
No quarter given
Industry regulator Ofcom releases quarterly reports which detail the complaints it's received from customers across the telecommunications sector in the last three months.
And while the pay TV and landline figures make interesting reading, it's the broadband analysis which tends to hit the headlines.
The most recent figures were released in late November, so revised data should be with us by the end of next month.
November's figures showed the level of home broadband complaints is holding steady across the industry, with 13 out of every 100,000 subscribers formally complaining to Ofcom.
However, this is much improved from a decade ago – in the first quarter of 2011, there were 40 complaints to Ofcom from each 100,000 broadband customers.
But how did the UK's eight biggest broadband providers fare in the most recent data?
Winners and losers
Sky achieved the best results, with an extremely low figure of just five home broadband complaints per 100,000 customers.
Other strong performers included EE (6) and Post Office (7), while EE's new parent company BT was just above average with 12.
There were disappointing performances by Virgin Media (16), TalkTalk (23) and Plusnet (26).
However, the worst performer by some distance was Vodafone, inspiring (or inciting) 30 complaints to Ofcom per 100,000 customers.
What were people complaining about?
The answer to that varies by company. For instance, almost 40 per cent of grievances about Vodafone related to faults, service and provisioning issues.
The company also performed poorly in terms of complaints handling (ironically) and issues relating to changing provider (pouring more salt into the wounds of angry ex-customers).
Across the fixed broadband sector, complaints handling accounted for 31 per cent of issues raised with Ofcom, with an identical percentage for faults, service and provisioning issues.
Billing, pricing and charges underpinned a surprisingly low 20 per cent of reports received by Ofcom.
Interestingly, landline complaints mirrored performance in the broadband sector, with the same companies achieving above- and below-average scores.
Sky and EE still led the way, though Vodafone was only the third-worst performer behind Plusnet and TalkTalk.
In terms of pay TV, the most recent data also showed Sky customers were the most content. Virgin Media attracted more than five times as many complaints per 100,000 subscribers.
It's perhaps unsurprising that broadband services attract far more criticism than pay TV, landline or pay-monthly mobile contracts, given the internet's importance in our lives.
Even so, some of the UK's biggest home broadband providers clearly need to make improvements in terms of reliability, billing and customer relations.