Virgin New Year deals: £100 voucher, wireless speakers offer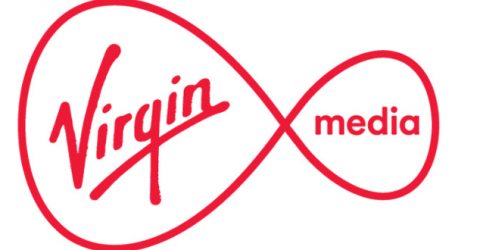 If you're on the ball with broadband deals this New Year you could really grab yourself a bundle of joy.
There's a £100 online shopping voucher or free wireless Jongo speakers on offer with selected Virgin broadband deals.
On any of the below deals with Vivid 100Mbps, Vivid 200Mbps or Vivid 300Mbps broadband, with phone calls and Virgin's V6 Tivo box included, you can choose the option of a £100 voucher or a set of Jongo speakers worth £199.99.
Each deal comes on a 12 month initial contract along with a £20 activation fee.
You can spend your £100 retail voucher in a whole host of department stores including John Lewis and Marks and Spencer.
It's only for those in the know and you'll have to be quick, because Virgin is stopping this offer on 3 January 2018.
If you're in the mood to switch and you want to take advantage it's easier than you might think.
Guide: How to switch broadband
The cheapest way in to this offer is with Virgin's £38 a month Vivid 100Mbps broadband, Talk Weekends and Player TV.
There are other options available across the range which are easy to add-on, if you want fully inclusive phone calls to UK landlines and mobiles with Talk Unlimited, or BT Sport, or Sky Cinema channels and boxsets.
What you get
100Mbps downloads
A choice of phone call add-ons
Virgin's V6 Tivo box to pause, record and rewind live TV
Player TV with 65 Freeview and catchup channels, Mix TV with 164 Freeview and premium pay channels or Full House TV with 245 premium, kids and sports channels
No Broadband Package

No Landline

Month Contract

No Broadband Package

No Landline

Month Contract
What you get
200Mbps downloads
A choice of phone call add-ons
Virgin's V6 Tivo box to pause, record and rewind live TV
Player TV with 65 Freeview and catchup channels, Mix TV with 164 Freeview and premium pay channels or Full House TV with 245 premium, kids and sports channels
No Broadband Package

No Landline

Month Contract

No Broadband Package

No Landline

Month Contract
What you get
Lightning fast 300Mbps downloads
A choice of no calls, weekends or unlimited free calls add-ons
Virgin's V6 Tivo box to pause, record and rewind live TV
Player TV with 65 Freeview and catchup channels, Mix TV with 164 Freeview and premium pay channels, Full House TV with 245 premium, kids and sports channels or VIP TV with BT Sport, Sky Cinema and more
No Broadband Package

No Landline

Month Contract