Best Before:
29 / 03 / 2018
Please be aware that some or all of the information in this article is out of date.
Any deals mentioned may have changed or may no longer be available.
Free booze with broadband: Virgin offers £187 case of wine or £100 off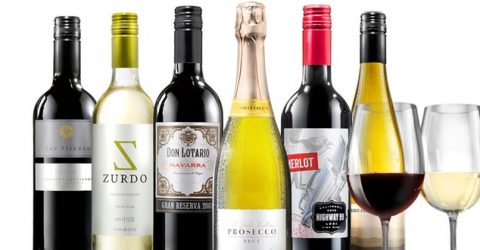 If you're in the market for Virgin offers on broadband right now, you might ask yourself, wine not?
The cable broadband provider is getting down with the grape and vine to deliver you a case of wine as well as the standard money-off deals.
If you want to get in on the action, think fast. The deal for a case of 8 or 14 premium bottles worth £187 is only open until midnight on Wednesday 28 March.
The cheapest Virgin bundle includes 8 bottles of wine worth £112, while more premium TV options inlcude Mix, Full House and VIP TV gets you 14 bottles worth £187).
If you're not a drinker you can forgo the booze and pick a bill credit of £50 for Player TV bundles or £100 for all other bundles instead.
It's innovative, we'll give them that.
While sweeteners like wireless speakers or Echo digital assistants are top of the pops when it comes to getting new customers in, there's sure to be a few of you who like a tipple.
Virgin offers its own online wine distribution service and Virgin Money customers have been seeing the benefits with upfront extras for years.
Player TV
The cheapest option to get you boozing is Virgin's £29 a month 50Mbps speed Vivid 50 deal, bundling in Talk Weekends and Player TV.
If you feel the need for more speed, the offer is open on Vivid 100, which gets you 100Mbps as well as Talk Weekends and Player TV for £34 a month.
Speed demons will see the benefit of 200Mbps downloads with Vivid 200, starting at £39 a month.
Mix TV/Full House TV
This is where the really good stuff comes in. From £45 a month you'll be handed the option of a £100 bill credit or 14 bottles of wine with your order.
See all Virgin offers on broadband & booze deals here