The best BT broadband deals and Infinity deals in December 2017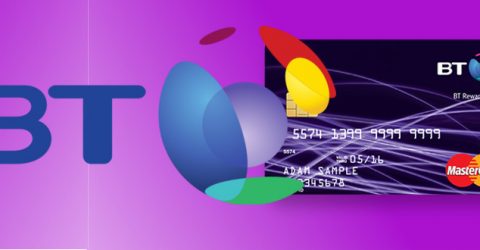 December is here and we've found the best BT broadband deals on the market for you, including some nice extras to sweeten the pot.
Prepaid Reward Cards worth up to £125 have returned to BT broadband deals.
You can also grab a free Amazon Echo Dot when you add Entertainment or Max TV packages to BT's Unlimited Infinity 1 (up to 52Mbps downloads) or Infinity 2 (up to 76Mbps downloads) fibre broadband.
The Amazon Echo Dot is the hands-free voice activated personal assistant that you can use to control other smart devices in your home, to play music or store shopping lists.
While BT's standard Unlimited Broadband and its fibre offerings are more expensive than some of the cheapest offers on sale, these deals represent some of the lowest prices we've seen from the telecoms giant.
If you're considering switching to BT, now might well be the best time to do it.
Deals close at midnight on Wednesday 13 December 2017
Fair warning
Complaint levels for BT's broadband products are the highest on the market. The provider has the undesirable accolade of coming top of Ofcom's most complained about services for five years in a row.
See more: All BT broadband deals here
BT Unlimited Broadband and Weekend Calls
£23.99 a month
£50 Reward Card
Upfront cost of £9.99
Download speeds up to 17Mbps
18 month contract
BT Home Hub 4 router
No Broadband Package

No Landline

Month Contract
If you need fibre broadband for watching HD TV, Netflix or online gaming, then BT's Infinity 1 or Infinity 2 will be more suited to your needs.
BT Infinity 1 and Weekend Calls
£31.99 a month
Download speeds up to 52Mbps
£9.99 upfront fee
18 month contract
Delivery costs £20 extra
BT Smart Hub router
£100 Reward Card
No Broadband Package

No Landline

Month Contract
BT Infinity 2 and Weekend Calls
£39.99 a month
18 month contract
Download speeds up to 76Mbps
£9.99 upfront fee
Zero delivery costs
BT Smart Hub router
£125 Reward Card
No Broadband Package

No Landline

Month Contract
BT Broadband and TV deals
BT's TV and broadband bundles are also getting the Reward Card extras this December, so if you want a set-top box and TV channels added to your fibre broadband, this is the place to start.
BT uses the Youview set-top box, which can pause and rewind live TV.
For Entertainment bundles you'll get the Youview + box, which can record up to 300 hours of SD content. The Max bundle gets you BT's Youview Ultra HD box, which can view TV and movies in 4K UHD, along with recording up to 600 hours of SD content.
The lowest-priced package, Starter TV, comes with BT Sport included, along with 80 Freeview or free-to-air channels.
BT Unlimited Infinity 1 and Starter TV + BT Sport
£35.49 a month
Broadband download speeds up to 52Mbps
Weekend Calls included
BT Youview box to pause and rewind live TV
80 channels
BT Sport included
18 month contract
£9.99 upfront fee
£60 delivery cost
£100 Reward Card
No Broadband Package

No Landline

Month Contract
BT Unlimited Infinity 1 and Entertainment TV, Weekend Calls
£41.99 a month
Broadband download speeds up to 52Mbps
18 month contract
BT Youview+ box to record, pause and rewind live TV
100 channels
£9.99 upfront fee
£20 delivery cost
£100 Reward Card and Amazon Echo Dot
No Broadband Package

No Landline

Month Contract
BT Unlimited Infinity 1 and Max TV, Weekend Calls
£51.99 a month
Broadband download speeds up to 52Mbps
BT Youview Ultra HD box to record, pause and rewind live TV
141 channels including Kids TV
£9.99 upfront fee
£20 delivery cost
£100 Reward Card and Amazon Echo Dot
No Broadband Package

No Landline

Month Contract
Help to claim your BT Reward Card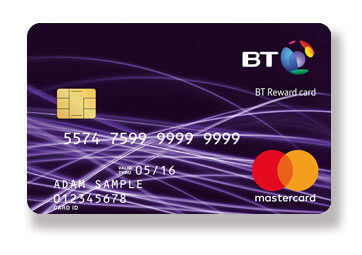 BT's Reward Cards are prepaid Mastercards loaded with the balance shown on your broadband deal. They come in amounts from £50 to £125
Your Reward Card will be sent to your BT Broadband installation address and you should receive it in the post within 20 days of claiming
You can only claim your BT Reward Card once your broadband is installed. You have three months from this date to claim
After three months your claim will expire and you will no longer be able to claim
As soon as your BT Broadband is up and running, to claim your reward all you need to do is log in to My Rewards using your BT ID (created when you placed your order)
Once claimed you have a year to spend the balance. Be aware that any unspent funds which remain on the card after expiry date printed on the card can't be redeemed
You can use your prepaid Reward Card to pay for goods online or in any store that accepts Mastercard. The card can't be used to pay for petrol, to withdraw cash from an ATM or to get cashback at the till, to change into foreign money or for gambling purposes
Problems? Contact BT's My Reward customer services through this email form
Want to know the best offers near you? Pop your postcode in the box and we'll list them all for you