BT broadband April sale: £150 Reward Cards, 12 months free BT Sport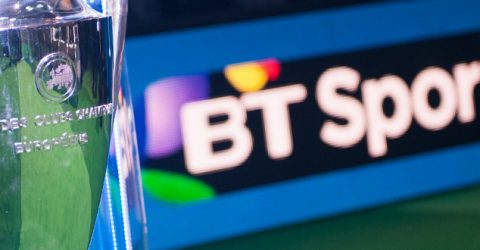 BT broadband has some cracking deals available this April with Reward Cards up to £150 available when you sign up for a new broadband contract.
You can also add BT Sport for free for 12 months.
So that means every Premier League football showdown, MotoGP racing, golf tournaments and rugby matches piped direct to your TV in lovely HD.
These deals close at midnight on Thursday 5 April 2018.
There's different levels of Reward Cards available for each BT broadband deal, starting with a £75 cashcard for taking out BT standard speed broadband at up to 17Mbps.
This broadband speed is suitable for anyone trying to get online for the cheapest possible price, or for those with only one or two devices (TV, laptop, phone) connected to the internet.
The cheapest BT broadband deal with Reward Card comes out at £23.99 a month. You get Weekend Calls free as standard for those of you who use a home landline. You can of course bump up your calls package to include Evenings as well, or Anytime.
There's TV options galore, too.
No Broadband Package

No Landline

Month Contract

No Broadband Package

No Landline

Month Contract
Just watch out that while BT Broadband contracts last for 18 months, BT Sport contracts last 12 months.
So if you want to add BT Sport for the final six months of your broadband contract that's something you may well have to pay the upfront price for, of £3.50 a month.
The cheapest BT fibre to the cabinet broadband is BT's Unlimited Infinity 1, offering you a home broadband speed of up to 52Mbps.
Speed up your life with a 76Mbps Unlimited Infinity 2 connection.
This will be able to handle the streaming needs of mulitple devices, like tablets, TVs and smartphones all connected to the home WiFi.
Superfast Fibre and Weekend Calls

£30 reward card

Superfast Fibre and Weekend Calls

BT

- Superfast Fibre

- 18 month

Weekend Only

Calls

No TV Package

18 Month Contract

BT

Average*

50

Mbps

Unlimited

Fibre

Setup costs

£

9.99

£

9.99

(inc. new line)

No broadband price rises in 2019

Free access to BT WiFi hotspots

BT Virus Protect

TV Starter, Superfast Fibre and Weekend Calls

£30 reward card

TV Starter, Superfast Fibre and Weekend Calls

BT

- Superfast Fibre

- 18 month

Weekend Only

Calls

Starter TV + BT Sport

18 Month Contract

BT

Average*

50

Mbps

Unlimited

Fibre

Setup costs

£

49.99

£

49.99

(inc. new line)

22 premium channels:

No Broadband Package

No Landline

Month Contract

No Broadband Package

No Landline

Month Contract

No Broadband Package

No Landline

Month Contract

No Broadband Package

No Landline

Month Contract