EE broadband discounts now with up to £125 Reward Cards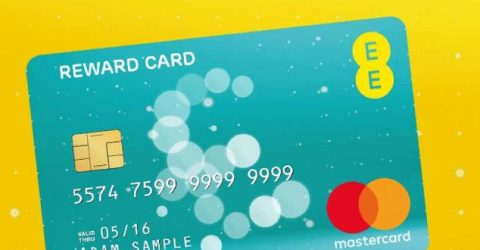 EE will make some happy shoppers this month as broadband prices drop across the range along with Reward Cards worth up to £125.
Just note these deals close at midnight on 1 March 2018.
What you get
Unlimited broadband with no data limits
18 month contract
12 months free Norton Security antivirus
5GB extra data for your mobile if you're with EE
As normal with EE home broadband, you get a free 5GB data boost added to an EE smartphone or EE SIM if you already have one.
There's also strong antivirus protection in the form of a year's free subscription to Norton Internet Security.
You can see all the latest EE broadband deals here, and you can add EE TV or inclusive evening and weekend or anytime calls to any package.
Unlimited Broadband – £50 Reward Card
EE has cut setup fees to zero on its cheapest Unlimited Broadband packages, saving you £10 from earlier in the year.
Starting from £21.50 a month, this standard speed broadband offers speeds up to 17Mbps.
It is really only suitable for smaller households of light users where there are only one or two computers or phones connecting to the network at once.
Its not suitable for people who stream a lot of music or TV, or have multiple devices all trying to use the WiFi at the same time.
No Broadband Package

No Landline

Month Contract
Unlimited Fibre – £75 Reward Card
EE Unlimited Fibre now comes with a £20 saving on the normal setup fee, as it's slashed from £35 to £15. That's still a £15 upfront fee, to be fair.
But the main headline here is the free £75 Reward Card it comes with.
With EE Unlimited Fibre you are being offered download speeds of up to 38Mbps.
It's a connection suitable for smaller households who want a bit more bandwidth to get online, stream and download to multiple devices at once.
No Broadband Package

No Landline

Month Contract
Fibre Plus Broadband – £100 Reward Card
EE's Unlimited Fibre Plus is the quickest download speeds it offers at up to 76Mbps.
Yes, EE's 4G-based home broadband can go faster at up to 90Mbps, but it's a lot more expensive right now, and not available in as many places.
Starting from £33 a month for the lowest cost broadband-only deal, you get your £100 Reward Card along with an 18 month contract.
No Broadband Package

No Landline

Month Contract
EE Fibre Max – £125 Reward Card
To the victor go the spoils and Fibre Max will suit those seeking the fastest speeds EE has to offer along with a host of inclusive benefits and extras.
Of course there's a lumping great £125 card to get your hands on, but also inclusive calls to UK landlines and 50 othrer countries, as well as 1,500 minutes of calls to UK mobiles.
No Broadband Package

No Landline

Month Contract
How to claim your EE Reward Card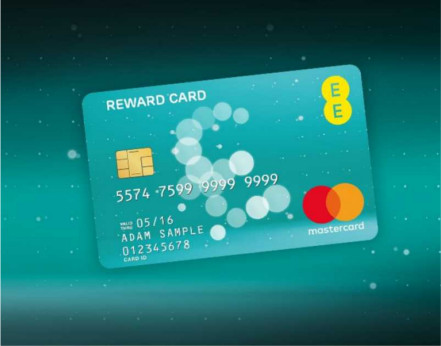 Customers will receive an email with instructions on how to claim within 30 days of their first bill being paid.
You will be directed to EE's dedicated rewards website to enter your order reference number (called a 'DKI'), and then continue with the claim process.
You must claim within 60 days of receiving the first email.
If you don't get your claim email from EE, and you've paid the first month's bill, call the EE Reward Card team on 0800 587 2297 or email broadbandhelp@eecard.co.uk
Once you have gone online and claimed your card, you will receive your Reward Card through the post within 30 days of making your claim. It will be sent to the address that your EE home broadband is registered to. The card will be in the name of the account holder.
Once your card arrives in the post, you have 90 days to activate it online. If you don't activate it online within 90 days, you will not be able to access the funds.
You will get an activation email – make sure to check your Junk or Spam folders if you've not received it, as emails can sometimes get filtered into there. If you've still not received an email, head over to www.purecard.com.
Your card PIN will be provided at the end of the activation process.
Once you have your PIN and the card is active, you can start spending straight away.
When you have done this, you'll get a unique Card ID and Passcode to remember. You can log in at www.purecard.com to see what you have spent and how much you have left
If you have activated your card and it doesn't work, call Cardholder Services on 0344 800 6435 or email info@cardholdersvs.com.
The card is valid until the expiry date on the front of the card, 12 months after it was issued.
Once the card expires, any remaining funds on the card will revert back to EE.
You can spend online and in most stores that accept Mastercard. The Reward Card can't be used for cash withdrawals, to pay for petrol or train tickets, for cashback at the till, to change into foreign currency, or for gambling.
EE not for you? Type in your postcode below and see the best broadband deals near you