Discount card: How to save £££ with DirectSave broadband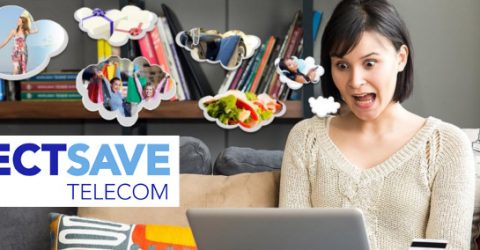 We know our readers want the best broadband deals on the market – and not just the fastest or the cheapest – so we're proud to add DirectSave broadband to our money-saving lists.
We've linked up with DirectSave, who offer deals for ASDL (17Mbps) and fibre (up to 76Mbps) –
and if you take out DirectSave broadband it comes with the added bonus of a free World Privilege Discount Card.
With a massive range of savings available, the Discount Card can save a typical household up to £2000 after just a single year of use.
It isn't even particularly difficult to reach these levels of savings because the card covers almost everything you could think of, from groceries, clothing and entertainment to an entire holiday.
You can save money on all your groceries at major supermarkets such as:
Sainsburys – 4%
Morrisons – 4%
Marks & Spencer – 5%
These discounts may seem relatively small but they will quickly add up to hundreds of pounds in savings with every weekly shopping trip.
Holidays are a big cost for any family, but the DirectSave Discount Card can save money on every part of your trip – from flights, hotels and car rental to resort packages and luxury cruises. If you're thinking about booking a holiday this year, a DirectSave broadband deal can lead to big savings:
Virgin Holidays – 4%
Thomas Cook – 5%
Airport Parking & Hotels – 15%
World Privilege Car rental – 20%
Disneyland Resort – 15%
Universal Resort Orlando – 15%
Voyages of Discovery cruises – 5%
It's not just holidays abroad, either. Keep the kids entertained this summer with discounts on many UK resort destinations and weekend activities such as:
Thorpe Park – 54%
Alton Towers – 40%
London Zoo – 15%
Legoland – 48%
We're really just scratching the surface here with what's on offer. Even more savings can be found on everything from:
High-street fashion including Ted Baker, New Look and Primark
Tech and gadgets from Apple, Dell, Philips and Microsoft
Coffee and food from Costa, Starbucks and Pizza Hut
Insurance and breakdown cover from RAC and Emergency Assist
The list goes on and on – there are so many ways to save that we can't begin to list them all here. You can check out the full list of discounts here.
When you buy any package for DirectSave broadband with BroadbandDeals.co.uk, you'll immediately be sent your discount card and membership number.
To start making savings, log into your Discount Club profile through the Directsave website, choose a spending category and select where you want to start getting discounts. From there, you can get specific company cards or promotional codes.
Spending online usually means typing in your exclusive discount code at the checkout screen. To make savings in-person, you'll get another discount card sent to you to be used at a real-life checkout.
Follow the specific instructions for each company on the Directsave website to make sure you don't miss out on the full range of benefits.
With so many discounts to choose from, it's almost harder not to save money with a Directsave broadband deal.