£24 off Virgin broadband only for 48 hours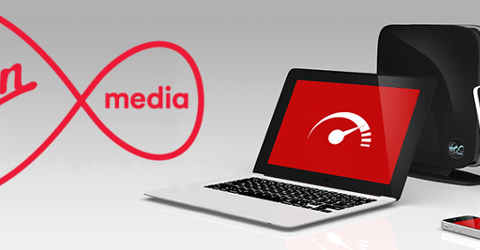 Virgin broadband only deals will be £2 cheaper a month for anyone buying a 12-month package this week, between Monday 9 October and Wednesday 11 October.
The two-day flash sale is across Virgin's broadband only range, from its lowest 50Mbps to highest 300Mbps speed deals.
The deals
Vivid 50 drops down from £27 a month to £25
Vivid 100 comes in at £30 a month, down from from £32
Vivid 200 falls from £37 a month to £35
Vivid 300 drops from £42 a month to £40
To get access to the cheaper deals head to our dedicated Virgin page, or hit this link
This is an online exclusive sale, so you won't be able to get these prices in store.
The price cut only applies to 12 month broadband only packages and not to Virgin's 30-day rolling contracts.
There's a £20 hardware and activation fee to consider, but you get Virgin's Super Hub 3 wireless router as standard and all postage and packaging is free.

This deal closes at 23.59 on Wednesday 11 October.