How broadband availability varies across the UK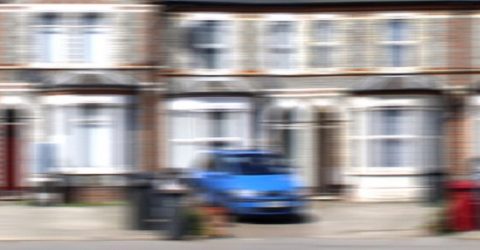 The phrase 'postcode lottery' could have been invented for the UK's broadband network.
Competing providers, legacy infrastructure, old-fashioned phone lines and inconsistent network investment have created a patchwork quilt of connection speeds.
Indeed, in some parts of the UK, broadband availability isn't even a given.
While over 99 per cent of people in the South East enjoy access to full or partial fibre broadband, the figure in Scotland is less than 97.5 per cent.
But how is broadband availability classified, and where are you most (or least) likely to enjoy a rapid connection?
A few definitions
A standard broadband connection involves fibre optic cabling extending for part (or all) of the journey from an ISP's data centres to domestic premises.
Where fibre cables stop at the nearest telephone exchange, replaced for the last leg of their journey by inefficient copper phone lines, this is called Fibre to the Cabinet.
Fibre to the Premises is the superior alternative, with high-speed data transfers extending through those green pavement utility boxes directly into our wireless routers and home hubs.
Superfast broadband is generally defined as a connection of over 24 megabits per second (Mbps), while ultrafast is any connection over 100Mbps.
Bear in mind these are average connection speeds, rather than the maximum achievable at inclement times of night.
Regional variations
Overall, 98.3 per cent of UK premises have access to some form of broadband. Of these, 96.1 per cent can receive superfast internet, and 57.4 per cent could enjoy ultrafast if they wanted.
Rather surprisingly, data from early June suggested the North East and East Midlands had the highest percentage of superfast connections, each achieving a score of 97.5 per cent.
London lagged behind in both regards, though residents in the capital were most likely to enjoy ultrafast connections. Almost three in four homes could receive data at 100Mbps.
Less than 90 per cent of homes in Northern Ireland had superfast connections, yet the number of dwellings with some form of broadband was the highest in the UK at 99.3 per cent.
That compares very favourably with Wales, where a paltry 37.2 per cent of dwellings had ultrafast broadband availability.
Of course, Wales is handicapped by being a sparsely-populated nation. And drilling down into the figures at a local level reveals disproportionate issues in rural areas.
Just two per cent of premises in Norfolk have ultrafast broadband – by far the lowest percentage anywhere in the UK.
Disappointingly, the same number of dwellings endure connection speeds below two megabits per second. That's not enough to support even standard definition media streaming.
In North Yorkshire, over four per cent of households had line speeds below 2Mbps, which is the worst figure of any large rural region in the UK.
The figures in Lincolnshire and Devon aren't much better. Indeed, only 83.7 per cent of households in Devon benefit from superfast connectivity.
The postcode lottery
As the organisation responsible for installing and maintaining landlines, Openreach claim it's economically unviable to give every UK home ultrafast broadband.
Instead, consumers will have to rely on a combination of Openreach investment and new cable services installed by firms like Virgin Media, CityFibre and KCOM.
Availability varies from one street and postcode to the next, depending where service roll-outs end.
There's no question that broadband speeds are improving nationally, and access to superfast or ultrafast connectivity is growing all the time.
The UK Government has pledged every home will have access to 10Mbps download speeds in a couple of years' time, which ought to lessen the unfairness of today's postcode lottery.