Will Apple Arcade change video gaming?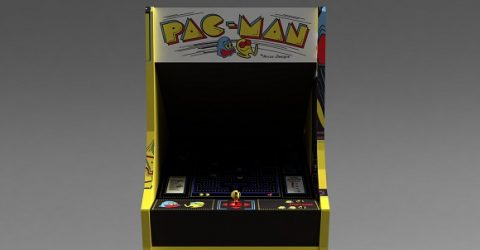 Apple has never been shy of dipping its toes into new markets, and last month, it launched Apple Arcade.
This new subscription service lets users download and play an unlimited number of games for a monthly fee of £4.99.
As we've come to expect from Apple, Arcade is designed to be played across iPads, iPhones and Macs, as long they're linked to the same iCloud account.
You can start a game on one device and continue it on another machine, because Arcade picks up from your most recent cloud save.
You can even use Arcade via Apple TV. But be aware that every game will be downloaded to each device, so you're going to need some storage space.
That's not always in abundant supply on Apple devices…
All in the family
Arcade seems to be family focused, since users can apply parental and screen time controls, and one subscription may be shared by up to six family members.
Apple is currently rolling out a library of more than a hundred Arcade games, with new arrivals expected every month.
It also promises no ads and no additional purchases, which presumably means no in-game spending. That £4.99 subscription suddenly seems like good value.
This may be music to the ears of people who love online gaming services but hate adverts, or resent games which have been designed to prise money out of them for in-game purchases.
The parental controls will also appeal to parents and guardians concerned for the safety of younger gaming fans.
However, to be included in Apple Arcade, a game must be playable across Apple devices yet not be available on Android hardware.
Indeed, some titles will be exclusive to Arcade. And that raises the question of how (and how much) developers will be paid for Arcade games.
It all sounds rather restrictive from a game-creator's point of view, and it will be interesting to see whether Arcade content will continue being developed with those rules in place.
At least Arcade has generally been well received by industry observers, with particular praise directed towards the diversity of its games and the quality of their artwork.
Is Apple Arcade a game-changer?
It may seem at first glance that Apple has attempted to go head-to-head with the established video gaming giants – in particular Steam.
Given that Steam now has over a billion registered accounts and more than 90 million active users, that would be a bold move even by Apple's disruptive standards.
Some may claim Apple has advantages over Steam. Steam games can be played remotely on mobiles and tablets, but the process isn't as simple as with Arcade.
But while that ease of use is likely to attract the casual gamer or those new to gaming, Arcade is not really competing with Steam at all.
Steam has flagship titles like Call of Duty, Grand Theft Auto, Final Fantasy and The Sims, augmented by a vast roster of games that Arcade simply can't hope to match.
Steam also has a breadth of content that Arcade lacks, including films, anime and creative apps.
What's more, Steam has already seen off serious competitors in the past, including Microsoft's Games for Windows Live.
Indeed, perhaps the biggest question isn't whether Apple Arcade is going to be a game-changer, but whether it will survive long-term at all.
For now, the jury is out.