Cheap fibre deals: Vodafone 38Mbps/76Mbps at £25/£30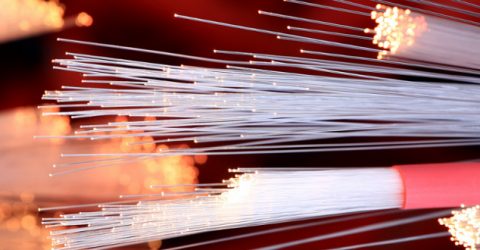 The sales drop bonanzas of Black Friday and Cyber Monday may have come and gone but there are still cheap fibre broadband deals out there for those who care to look.
Vodafone's £20 a month fibre was a massive hit with customers with sign-ups in November at a higher level than at any other time this year.
While that cheap deal ended on 27 November, Vodafone now has its Unlimited Fibre 38 at £25 a month.
With no setup fees or activation or postage fees to pay, it's a nice straightforward price with no hidden costs.
No Broadband Package

No Landline

Month Contract

Setup costs

£

0

£

0

(inc. new line)
While competitor TalkTalk has fibre broadband at speeds up to 38Mbps on sale for £25 a month, that deal ends on Thursday 30 November 2017.
First Utility also has a 38Mbps fibre deal at £24.99 a month – Super First Broadband – but the energy company is a relatively new seller of broadband and has not yet built up the same reputation that Vodafone has.
Like every other provider that is signed up to Ofcom's Voluntary Code on residential broadband speeds, Vodafone will give you an estimate of the download speed you're actually likley to get before you sign up.
Their Unlimited Fibre 76 deal at £30 a month is comparable with one other offer, but unlike Sky's Fibre Max, it comes with no setup fees.
No Broadband Package

No Landline

Month Contract

Setup costs

£

0

£

0

(inc. new line)
By contrast, with Sky Fibre Max you'll pay out £20 for an activation fee, and an extra £9.95 for postage and packaging.
Sky do guarantee Fibre Max speeds at a minimum of 55Mbps, with offers of free cancellation and cash refunds if your home broadband falls below this speed.
So if you're streaming Netflix, gaming, or have the kids using the internet as well as you, then this deal may well be of interest.