UK ISPs remove data caps during pandemic
The UK's biggest broadband providers have agreed not to limit internet allowances during the current crisis.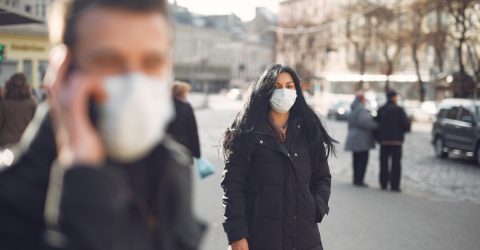 Private sector support.
The UK's largest ISPs have agreed to a range of new measures with the government to help during the Covid-19 crisis. The government has been open about reaching out to private sector firms for help dealing with the crisis. Measures include asking engineering firms like Dyson to produce ventilators, as well as meetings with Facebook about PSA's or data support.
Now it seems the government realises how crucial it is to sustain some semblance of the economy. ISPs have agreed to a range of measures to help people reliant on the internet at home. Last week the Department for Digital, Culture, Media and Sport announced these new measures.
Life line.
With a focus on keeping the most vulnerable connected, the measures also include help for those struggling to pay bills. The measures outline a very vague commitment to "fairly and appropriately" support customers who have trouble paying their bills.
Forecasts for the economy predict UK economic output to sink by 15% and unemployment to more than double. This means millions of people will have their incomes slashed and find bills for phones and internet tough to pay.
Vulnerable.
It seems that there's an emphasis on keeping Britain connected to each other. With most of the country in self isolation, loneliness is becoming a big issue. So the ISP's involved have also agreed to offer new mobile and landline packages.
This is to ensure people are connected and the most vulnerable can be supported. These packages are said to feature data boosts at low prices and free calls from their landline or mobile.
Priority maintenance?
This week Virgin Media engineers said the company was putting lives at risk by continuing to provide installations for customers switching from another provider. However the government ruled broadband engineers as 'key workers', so it seems they're expected to take this risk.
However, it seems the companies have taken this worry on board. Provisions have been put in place for the vulnerable who have issues with their connection. Vulnerable customers / those who are self-isolating, who need repairs, "should be given alternative methods of communication wherever possible."
Virgin also stressed the importance of social distancing, cleaning and health of their workers. They said that their "engineers will only enter a home if they need to". Customers are also being asked on several occasions, before the visit, to confirm if they're self-isolating or not.
"Pulling together."
Which providers are involved?
Those companies who have pledged to these measures are:
BT (including Openreach and EE)
Virgin Media
Sky
TalkTalk
O2
Vodafone
Three
Hyperoptic
Gigaclear
Kcom