Who's got the cheapest broadband of them all?
If you need to cut your costs, now's the time to switch over to a cheaper deal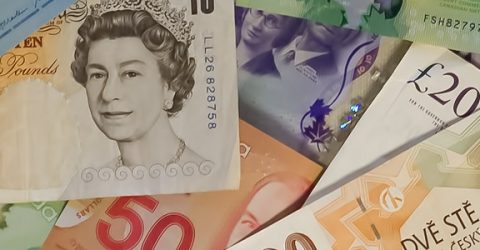 From Oil Rigs to Home Broadband
It might seem strange to be buying your broadband from an oil company, but Shell are so keen to earn your custom that they're offering the cheapest deal around right now.
Shell got into the home energy market in 2019 when they acquired First Utility – including their broadband customer base. Since then they have been pushing hard to build up the numbers. We're impressed with improvements to their switching process. Our users must agree, as they're also among the best rated providers according to our verified customer reviews.
They're probably still better known for petrol stations – Shell recently committed to building 50,000 electric car chargers across the UK. It's great to see they want to be part of the solution as we get on with the transition to climate-friendly technology.
£16.99 per month for standard broadband is a great offer. It might not give you blazing fast speeds, but if you're on a budget it could save you a quite a few quid.
No Broadband Package

No Landline

Month Contract

Set-up costs

£

0

£

0

(inc. new line)
Need To Go Faster? Budget Fibre Under £20
If a basic package isn't going to be enough, now is a great time to get a cheap fibre deal.
Vodafone are running a hefty discount with Superfast 1 coming in at just £19.50 per month. You need to sign up for a two year contract, but that can work in your favour as you won't need to worry about any nasty price rises any time soon.
If you can act fast we're also running an exclusive £50 Amazon voucher when you review your switch to Vodafone.
Just enter your email address when you click through to sign up. We'll give you a shout when your order is approved – normally a couple of months after installation – so you can tell us what you think and we'll add it to our Vodafone Reviews to help others.
No Broadband Package

No Landline

Month Contract

Set-up costs

£

0

£

0

(inc. new line)