The decade's biggest tech rivalries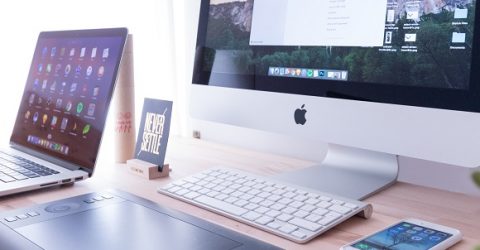 This decade has seen the internet evolve from something we use at work and occasionally before bed into a service we can't live without.
From smartphones and tablets to smart speakers and online security systems, we are more reliant on broadband and mobile internet connectivity than ever before.
Mark Zuckerberg described internet access as a human right – admittedly as part of a campaign to increase Facebook's subscriber numbers.
Nonetheless, the internet's growth has created new corporate rivalries, reminiscent of famous struggles from previous decades like Ford and Vauxhall or the Sun and the Mirror.
In particular, broadband competition has pushed prices down and forced internet service providers (ISPs) to improve their portfolio of products and overall service levels.
Which brings us onto arguably the biggest domestic technology rivalry of the last ten years…
Sky and Virgin Media
On paper, Sky and Virgin Media have little in common. One is a satellite broadcaster and original content producer, while the other nestles within a sprawling family of sub-brands.
Yet Sky and Virgin have spent the last decade locked in fierce broadband competition, since both deliver quad-play services (landline, mobile, TV and internet) to households.
According to figures from BARB, Sky currently serves around 8.5 million UK households with Virgin presently servicing just under four million homes.
While Virgin's fibre-optic cables deliver far faster broadband, their network is limited. Sky's satellite dishes can be installed on any property, but only with the homeowner's permission.
O2, Vodafone, EE and Three
While Sky and Virgin have slugged it out to achieve quad-play supremacy, the UK's big four mobile networks have been locked in a similar war of attrition.
In early 2010, Orange and T-Mobile merged their UK ventures to form a new company called EE – which is in the process of being rebranded again following BT's 2016 takeover.
People are often fiercely loyal to their chosen mobile network, especially if they've been customers for a long time, though Vodafone is the only original mobile network still trading.
Each firm offers services including smartphones, mobile WiFi dongles and home internet services – adding another dimension to broadband competition around the country.
Android and iOS
When we take out a handset contract or enter into a SIM-only deal with a mobile network, we have to choose between two main operating systems.
Apple's iOS was the original, and in many people's eyes, remains the best. It introduced app stores and the wider concept of using a phone's screen instead of a QWERTY keyboard.
However, Google Android grants more creative flexibility to developers, and comes on a vast array of handsets. That gives consumers more choice than Apple's solitary iPhone range.
It's tricky to switch from one mobile OS to the other, which partly explains the rivalry between Android advocates and iOS loyalists.
Amazon Prime and Netflix
The single biggest source of internet traffic nowadays is streaming media services, with YouTube now the world's second largest search engine (behind parent company Google).
As with Sky and Virgin, there was initially little overlap between ecommerce site Amazon and DVD mail-order firm Netflix. Yet both now offer competing video on-demand services.
Market leader Netflix delivers a slicker interface and more original content. Yet Amazon's annual subscription fee includes additional benefits, like free next-day ecommerce postage.
Competition among streaming services is set to intensify. Britbox is our domestic challenger, while Apple TV+ launched in November and Disney+ arrives on March 31st.
Alexa and Google Assistant
One of this Christmas's must-have gifts is a smart speaker. And while Microsoft's Cortana and Apple's Siri have their fans, they're niche players compared to Amazon and Google.
Amazon Alexa is the market leader, and its smart speaker range works with everything from Hive heating systems to Philips lighting units and Acer laptops.
Meanwhile, Google's services (search results, Maps, YouTube, etc) gives Assistant a unique advantage in terms of information provision – something Alexa can struggle with.
The choice between these virtual assistants often depends on whose products have the best speaker quality, or which has greater support for third-party devices you own (or intend to own).