8 series worth streaming this autumn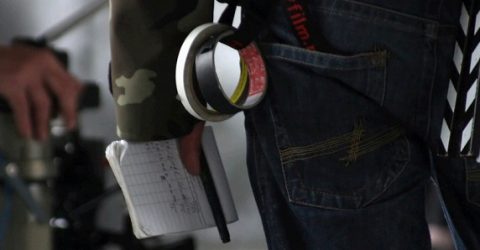 The end of summer is always a sad time in some respects.
School holidays draw to a close, the nights draw in and we draw the curtains earlier every evening.
However, it's not all bad news.
As well as seasonal delights like Halloween, Bonfire Night and Christmas, the autumn and winter TV schedules tend to be a goldmine of quality drama and entertainment.
Broadcasters are more likely to save their plum content for periods of the year when everyone is sheltering indoors, and streaming media providers have adopted a similar philosophy.
That's why some they save some of the best streaming series for autumn and winter, including the return of old favourites and a few first-season showcases…
Amazon Prime TV
Jack Ryan. Season 2. Airing: Autumn.
Amazon released a trailer for the return of CIA agent Jack Ryan a few weeks ago, suggesting the second series of this breakout hit will maintain its predecessor's manic energy.
The show's creators regard season two as a self-contained story, akin to reading one of the hugely popular novels this series is loosely based on.
Our Man in… Season 1. Airing: TBC.
Having proved himself to Amazon top brass as the more cerebral member of the Grand Tour triumvirate, serial documentary-host James May helms a brand new travel series.
Japan is the first destination to benefit from May's wry powers of investigation, and Our Man in…Japan is expected to broadcast later this year after filming ended in June.
Mr Robot. Season 4. Airing: TBC.
After turning in a sensational performance as Freddie Mercury in Bohemian Rhapsody, Rami Malek returns to his breakthrough role as a digital anarchist.
This final series will feature a dozen episodes, and its show runner has declared it will end in a style reminiscent of the Christmas specials familiar to British drama and comedy series.
The Man in the High Castle. Season 4. Airing: 15th November.
Like Mr Robot, the fourth series of Philip K Dick's noirish portrayal of a Nazi-controlled America will be its last.
If you haven't seen the first three series, skip to the next paragraph now. (This alternate-universe series apparently has a storyline which will knit everything together coherently.)
Netflix
Criminal. Season 1. Airing: TBC.
This 12-part crime anthology series promises a great deal, with three episodes set in the UK, three in Spain, three in France and three in Germany.
Promising to be among the best streaming series for autumn and winter, the UK episodes feature David Tennant and Hayley Atwell, and were co-written by Killing Eve's George Kay.
The Crown. Season 3. Airing: 17th November.
There's feverish anticipation for The Crown's return. This semi-biographical drama of Queen Elizabeth II's life has even received Her Majesty's seal of approval.
An entirely new cast (including acting royalty Olivia Coleman and Helena Bonham Carter) takes up the story from the mid-1960s until 1976.
The Witcher. Season 1. Airing: Autumn.
From The Lord of the Rings to the Marvel Cinematic Universe, fantasy content is in high demand, and Polish author Andrzej Sapkowski has created his own epic fantasy saga.
The first series features Henry Cavill playing a monster hunter on a Tolkien-style quest across a continent riddled with dangers.
Unresolved Mysteries. Season 1. Airing: TBC.
The original Unresolved Mysteries ran from 1987 to 2010, using re-enactments and interviews to highlight strange phenomena from the romantic to the paranormal.
Netflix is rebooting Unresolved Mysteries for 12 episodes, promising to remain faithful to the (occasionally chilling) original.