When will every home have full fibre broadband?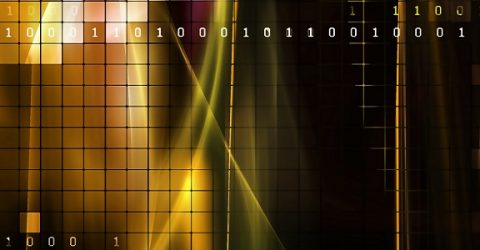 Amid the Sturm und Drang of the Conservative Party leadership contest, Boris Johnson made a bold pledge to voters.
In an interview with the Daily Telegraph, he promised to ensure every home in the UK receives full fibre broadband by 2025.
As a regular columnist in the Telegraph, Boris may have encouraged his interviewer not to press him on how this ambitious plan would be enacted.
The Government's current deadline for rolling out full fibre broadband to every barn conversion, bothy and bungalow is 2033.
And even that is regarded by industry observers as highly ambitious.
Full fibre fallacy
Despite Boris Johnson's impressive track record for making implausible things happen, his full fibre claim seems almost fanciful.
The UK Government has predicted 15 million premises will have access to full fibre broadband by the end of 2025. That's only half the population.
Politicians claim 100 per cent coverage will be achieved in 2033, though independent estimates add ten years onto that.
This disparity may be due to the Government extrapolating fibre rollout in urban areas nationally. However, that's a misleading benchmark.
There's heavy investment in lucrative urban regions, with some properties served by several providers at once.
Yet Salisbury was the first UK city to receive universal fibre from Openreach. And that only happened in March of this year.
Internet connection speed maps of the UK glow brightly in England's north-west and south-east. The central belts of both England and Scotland also light up, while other areas are dark, in every sense.
That's especially significant when you consider how scattered the UK's rural population is, from the Isles of Scilly to the Shetland Isles.
What's being done to bridge the digital divide?
Our ongoing lack of universal full fibre connectivity isn't for lack of ambition or effort.
Openreach has been using innovations like endoscopic duct cameras and drones to improve its national network of subterranean infrastructure.
Virgin Media has invested heavily in cabling new estates, piping connection speeds of up to 300Mbps into modern homes.
CityFibre and Hyperoptic are challenging Virgin and Openreach, while KCOM recently claimed every home in the Hull and East Riding region can now access full fibre services.
However, the East Riding is rather different to East Anglia in terms of land mass and population density.
We recently reported how a mere two per cent of premises in Norfolk have ultrafast broadband.
It's going to be hard to justify full fibre installation on the 25 Scottish islands with a population of less than ten, even though it'll be necessary to achieve 100 per cent coverage.
Connecting far-flung corners of the UK will require substantial state subsidies, given the combination of high overhead costs and low resultant income.
And given the pressures on Government funding, we'll almost certainly be waiting several decades for every home in the land to be fully cabled up.