Why rural residents are the last to receive full fibre broadband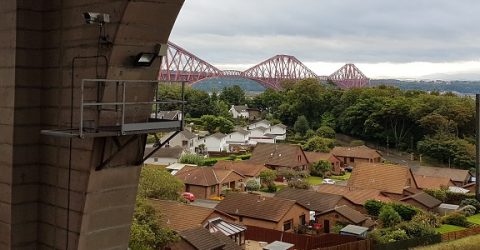 If you live in a city or large town, it's highly likely that full fibre broadband will be available in your postcode.
Urban areas tend to be the first to receive new technological developments, from electric vehicle charging points to 5G connectivity.
If your house overlooks a bridge, a loch or a mountain, things are usually rather different.
Rural residents are generally among the last to receive full fibre, because the economics don't stack up in their favour.
And a recent report analysing the UK's 650 Westminster constituencies has laid bare the realities of living in the bucolic British countryside.
Winners and losers
Among the ten constituencies with the highest percentage of full fibre connectivity were districts of Liverpool, Belfast and Leeds.
The top three spots were taken by Kingston upon Hull constituencies, where KCOM's monopoly has allowed them to roll out full fibre services to almost every dwelling.
The figures for constituencies with connections of 100Mbps or better were more egalitarian, with suburbs of London, Birmingham and Portsmouth in the top ten.
And if 30Mbps is sufficient, areas of Glasgow, Sheffield, Nottingham and Derby come close to matching Luton North's perfect 100 per cent connection ratio.
It doesn't take long to notice a theme among the lowest-performing constituencies.
Less than 70 per cent of Orkney and Shetland residents have connections of 30Mbps or faster, closely followed by Fermanagh and South Tyrone.
Less than one in 700 residents of Rhondda can access broadband of 100Mbps or faster, with other low performers including Argyll and Bute, Yeovil, and Barrow and Furness.
No homes in Plymouth Sutton and Devonport have full fibre, though the performance of Luton North (0.02 per cent) and Hazel Grove in Manchester (0.1 per cent) are worrying.
Even so, the provinces are disproportionately represented in the bottom ten connectivity and line speed tables. And there's a good reason why.
As broad as it's long?
The sheer distance between properties in Brecon and Radnorshire or Mid Ulster explains why broadband firms are reluctant to roll out their services here.
Cabling a half-mile street in London could potentially provide connections for thousands of people. Cabling a half-mile stretch of Welsh B-road might not reach a single property.
And although Openreach has a responsibility to all consumers, regardless of postcode, it still has to justify its expenditure.
Is it really worth spending thousands of pounds to provide full fibre to an isolated cottage, when this could pay for urban upgrades and repairs?
Cable firms like CityFibre and Virgin Media don't think so, which is why the latter hasn't yet rolled out its services across the Scottish islands.
And while the residents of Skye aren't expecting equal treatment to the residents of Shoreditch, they're undeniably part of the UK.
Yet because Skye has a population of just 15 people per square mile, it's obvious how expensive it would be to roll out full fibre broadband to every resident.
By contrast, Greater London has 14,550 residents per square mile, making it almost 1,000 times more densely populated than Skye.
However, residents of bothies and bwthyns up and down the land will soon be given a helping hand.
Noblesse obligation
To prevent broadband firms cherry-picking the most lucrative postcodes for service rollouts, Ofcom will shortly enforce a Universal Service Obligation.
This says every home in the UK must be able to request an internet connection of at least 10Mbps.
That's small beer compared to a city dweller with a 300Mbps cable connection, but it's sufficient for Netflix and Alexa connectivity.
It'll be Openreach's responsibility to ensure connections are upgraded, unless plans are already in place for a broadband rollout in that location within the next twelve months.
Customers may have to contribute to installation fees if they exceed £3,400, but monthly bills can't be higher than £45 including VAT.
Rural residents will still be among the last to receive full fibre broadband. But at least they'll be receiving acceptable broadband in the meantime.