Is it time to streamline the UK broadband market?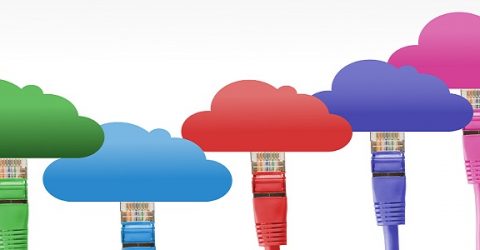 According to a recent customer study by accountancy firm EY, UK broadband customers want a simpler way to buy and use broadband.
This reflects the uncomfortable truth that many consumers find it hard to work out the best package for their needs.
That's often because there are so many options available from internet service providers, or ISPs.
Customers say introductory offers make it difficult to establish which deal gives them the best value.
Bundles are also a problem, because people often end up buying services they don't use.
And when they reach out to customer service departments, things get even worse…
Service with a frown
In the year to September 2018, 38 per cent of survey respondents contacted their ISP's customer service.
Of these, 67 per cent had a broadband performance issue. And one in five ended up unhappy with their experience.
Various things annoyed them, such as multiple transfers between different personnel, and conflicting information being provided.
So how can UK broadband companies please their customers?
The simple life
Consumers want companies to simplify both their offerings and their support systems.
And from the providers' point of view, this could be a good way of distinguishing themselves from competitor brands.
But there is a hitch – the Internet of Things, or IoT.
Another EY study shows that UK customers' interest in new gadgets rose again in 2018, as did their desire to be early adopters of new technology.
UK households seem to want a bigger and better IoT, but one that will challenge broadband customers and providers.
How easy will it be to create bundled deals for homes laden with IoT devices, when so many hardware combinations are possible?
A high fibre diet
As we rely more and more on technology, so our reliance on broadband will increase.
Perhaps that's why UK uptake of fibre broadband rose from 54 per cent to 59 per cent in 2017/18.
Interestingly, customer satisfaction in EY's survey went up in line with faster broadband speeds.
Customers are clearly willing to pay for convenience.
In 2018, fewer UK consumers said the price of their broadband deal was crucial than in previous years.
Similarly, the number of people willing to pay more for streaming without ads went up.
Also notable is the fact that many households now stream to multiple devices, which are very often mobile.
The UK broadband customer is becoming more savvy, and it's time for suppliers to change and reflect that.
Customers are turned off by the traditional bundle format favoured by ISPs, preferring to buy only what they need.
They also want providers to make it easier for them to track content across multiple platforms like smartphones and PCs, as well as the aforementioned IoT gadgets.
Almost a quarter of people in the EY survey found it difficult to do this, with younger people more likely to complain.
And consumers are also worried about data security, given recent high-profile data hacking scandals involving Facebook, Yahoo and other supposedly blue-chip brands.
Simple plan
There seems to be a clear message here for broadband providers. And the message is: simplify.
Complicated bundles, too much choice, confusing introductory offers and complex customer service journeys all annoy customers.
At the moment, people don't see much difference between the big suppliers. But what if a broadband firm offered simple contracts without bundles, and reliable customer service?
If that company also communicated clearly, and could be trusted with data, they would have a major advantage in today's ultra-competitive market.