Will Space X make satellite broadband more popular?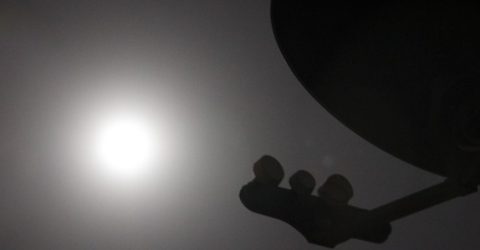 Historically, we've looked to phone sockets and telephone lines to deliver our broadband, despite technology already existing for a more direct method of data provision.
We've enjoyed satellite television since the start of the 1990s, so why not harness the infinite possibilities of space, and use satellite broadband?
The answer may have something to do with available services being limited, expensive and rather slow.
However, things are beginning to change among the stars…
Star man
Starlink, a project owned by Elon Musk's Space X aerospace company, deployed 60 satellites in May 2019.
This formed part of a grand masterplan to deliver a brand-new space-based internet communication system.
In October 2019, Space X will launch a further 60 satellites, followed by an unconfirmed number in early November. In total, there are plans to launch almost 12,000 satellites.
The company has even asked the American Federal Communications Commission for the right to install up to a million Earth Stations, ready to connect to the Starlink network.
And in mid-September, Space X announced plans to speed up Starlink deployment, by providing services to southern American states by the end of 2020.
The company plans to extend this coverage rapidly across the northern states of America, and eventually across the world.
What difference will it make?
If Starlink is successful, it could genuinely change the broadband world.
Most satellite internet providers cover small and distinct territories, whereas Starlink has the permissions (and ambition) to provide truly global coverage.
Furthermore, although the satellites are currently positioned to provide internet coverage on Earth, in theory they could be used to connect space stations and space craft.
In due course, it may be possible to install Starlink receivers in vehicles and in public areas, bringing greater quality and more flexible broadband access to everyone.
Such mobility and flexibility could make a life-saving difference if mobile access is crucial despite disruption to terrestrial communications – in war zones, for example.
Global satellite broadband could also provide back-up in places where connectivity is crucial but unreliable, such as remote hospitals, or as reserve connectivity for large enterprises.
Closer to home, it may be life-changing for those living in rural areas, with no access to fibre connectivity or decent internet speeds.
And if Starlink catches on, in the longer term it may bring down other prices in the market.
Do we need internet from space?
Around the world (and across a few remote regions of the UK), the answer to that question is a resounding 'yes'.
There are still many places where fibre installation is economically or practically unlikely, making a satellite dish the only way to get online quickly and reliably.
And yet others have tried and failed to bring this well-established technology to the masses.
Although 57 per cent of the world's population lacks internet access, several satellite-based ISPs have already gone bust.
Space X and Starlink are taking quite a risk, but they're not alone. Amazon, OneWeb, Space Norway and Telesat are all working on plans for proprietary satellite broadband.
Perhaps most ambitiously, OneWeb plans to deliver internet coverage to the Arctic by next year, though the potential target market of Eskimos and seals remains ambivalent.
So will these companies bring satellite internet services out of the shadows? Will this become a race to transform internet access for the masses, or just another failed experiment?
Hopefully, 2020 will bring some answers from on high.