Video doorbells: do you need one?
Video doorbells have been touted as the latest advance in smart home security, but there are important factors to consider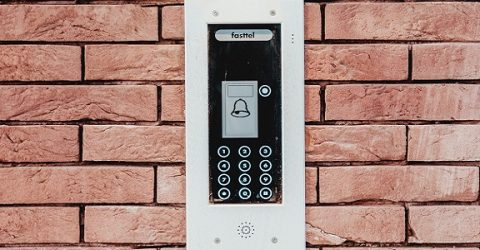 The recent influx of video doorbells has been a welcome addition to the growing array of smart home security devices.
A video doorbell connects to a domestic WiFi connection, informing its registered keepers when somebody calls at their home.
Most send a video livestream, while enabling the homeowner or tenant to speak directly with visitors, even from overseas.
Many detect movement and provide livestreamed (and archived) video footage, while a few provide infrared monitoring to detect nocturnal prowlers.
Some offer integration with Google and other smart home systems, potentially working with voice-activated assistants like Alexa and Siri.
A few even have facial recognition capability.
As a result, many people use their video doorbell as a wider home security system.
There's somebody at the door
The most important requirement for this system to work is a decent home WiFi signal, because video doorbells communicate wirelessly with your router.
When triggered, the doorbell uses WiFi to send information to your smartphone and/or other connected devices.
Often, that means positioning your router close to the doorbell.
That's a problem in some homes, because it's generally advisable to position the router in the middle of the property to ensure WiFi coverage in every room.
Repositioning it could deprive parts of the house of a WiFi signal, though mesh systems or WiFi extenders could compensate by boosting the signal throughout far-flung apartments.
You may also want to step just outside your front door with a connected device, to make sure your WiFi signal actually reaches that far.
(It's probably a good idea to do that before buying the bell, since these aren't the easiest devices to return.)
When it comes to installation, a key factor is whether your chosen bell has an internal battery or not.
If it does, installation is simply a matter of sticking it to the door frame and connecting it to the WiFi.
Doorbells that don't have an internal battery must instead be connected to doorbell wiring.
Once they're hooked onto a WiFi connection, most systems are easily set up and controlled using a smartphone app.
A link in the chain
A video doorbell represents a key evolution as we move towards the much-vaunted smart home of tomorrow.
They bring features including video monitoring, two-way voice communication and the ability to ignore unwelcome visitors.
Video doorbells can also be set up to interact with other smart home tech.
A central hub or home broadband connection can be used to develop 'if this then that' (ITTT) rules, which ensure the doorbell integrates with other smart home devices.
For instance, if you want your porch lights to come on whenever movement is detected, your new smart doorbell can help you to do that.
If your chosen video doorbell is compatible with a voice assistant like Google or Alexa, these can be paired.
The voice assistant could then be pre-programmed to make an announcement when it detects motion outside the property, for example.
Two of the leading video doorbell brands, Nest and Ring, are respectively owned by Alphabet (the parent company of Google) and Amazon.
That's worth bearing in mind if you already favour one of those companies for your smart home devices, although there is a great deal of cross-compatibility.
And a recent agreement between the makers of smart speakers should eventually ensure all video doorbell systems will work with any other Internet of Things hardware.