Things you can (and can't) do with Amazon Alexa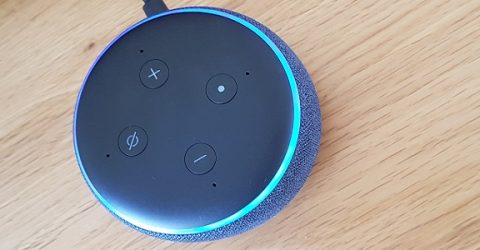 It's fair to say Amazon's Alexa smart speaker range has been a huge success.
In the four years since Alexa was first launched to the general public, its product range has organically expanded to cover an array of smart TVs, wearables and Fire tablets.
We're now onto the third generation of the Echo speaker – the centrepiece of a range which includes the Dot, Glow, Flex, Studio and Show (the latter incorporating compact screens).
In total, over 200 million Alexa-powered devices have found homes around the world.
That's a tremendous growth rate for a relatively new service – especially one from a company with little history of selling its own hardware beyond the Kindle e-reader.
Alexa is by far the most popular virtual assistant, and it's also able to control over 100,000 Internet of Things devices from almost 10,000 different manufacturers and businesses.
However, many people only use Alexa to perform a handful of basic functions – adjusting lights, checking delivery notifications and performing web searches.
Although Alexa uses Bing – the Pepsi to Google's Coke – it's still able to offer advice on stain removal, convert Celsius to Kelvin, and correctly spell 'loquacious'.
So what other Amazon Alexa functions are available, beyond operating domestic appliances and checking what year a particular album was released?
Key Amazon Alexa functions
Audiobooks. A tie-up with Audible enables Alexa to read aloud books as diverse as Harry Potter and Horrible Histories. Family-friendly bedtime stories are available for free.
Media centres. You can link Alexa-powered devices together using the smartphone app, so they seamlessly broadcast playlists or radio stations around the home.
Cooking. As well as reciting recipes, Alexa offers timers for events like removing a roast from the oven. It knows calorific data, and can advise on which fruit and veg is in season.
Routines. It's possible to trigger multiple events via a specific key phrase. "Alexa, start my day" could turn on a smart coffee machine, check the traffic and provide parcel delivery updates.
Communications. Alongside Skype, you can 'call' the owners of other Alexa devices or supported smartphones. It's possible to leave voice messages on other people's Alexas, too.
News. The headlines make depressing reading at present, but Alexa can summon BBC News updates, provide daily flash briefings and read out local weather forecasts.
What can't it do?
The list of Amazon Alexa functions has many notable omissions.
Although it's easy to make purchases from Amazon itself, shopping elsewhere is limited to a handful of platforms including Ocado.
Despite supporting Skype calls, you can't ask Alexa to dial 999, whereas the rival Google Home platform will summon the emergency services via a connected smartphone.
Google can also process multiple instructions in a single command. Asking Alexa to turn on the light and close the blind will result in an error message.
Basic functions are notable by their absence, such as recording voice memos. There's no option for a male voice, whereas Apple's Siri even provides a selection of regional accents.
Finally, despite a recent agreement to develop a universal standard for IoT device management, many smart or wireless devices remain incompatible with Alexa.
This is the result of an historic arms race between Amazon, Google and other tech giants, where they signed exclusivity agreements with hardware firms and service providers.
It will be years before this divergence is revoked, at which point any IoT device ought to dovetail with any smart speaker or virtual assistant.