What did we learn from CES 2020?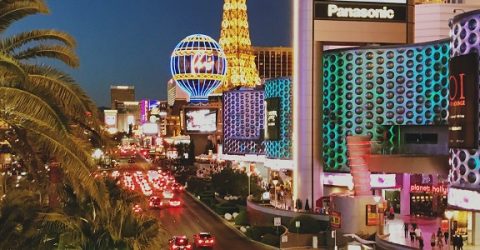 Las Vegas is a vibrant city at any time of year, but there's always a unique buzz in the air when the Consumer Electronics Show takes place every January.
The world's largest technology show offers an intriguing glimpse into the future of home tech, as today's prototypes and product launches prepare to enter tomorrow's homes.
The experimental nature of CES also allows companies to step outside their normal industries and comfort zones, dabbling with innovative or unusual technologies.
This year's show was no different, with Sony unveiling a concept car, Kohler showing off an Alexa-powered showerhead, and Charmin debuting an app-controlled loo roll-fetching robot.
There were demonstrations of model racing cars controlled by brainwaves, a motorised self-balancing Segway chair, and a smart speaker containing a wrap-around screen.
Beyond the weird and wonderful, however, there were some key takeaways from CES 2020. And few areas received more attention than personal privacy and security…
Privacy and security
This was a hot topic at CES 2020. Apple attended for the first time in almost 30 years to discuss data security, while numerous conference sessions focused on consumer privacy.
Door keys might seem anachronistic in the age of biometric identification, but Netatmo's smart door keys can work across multiple doors at different properties.
They can be deactivated if lost or stolen, while everyone from Airbnb guests to cleaners can open Netatmo's smart door locks using digital 'keys' distributed via an app.
Domestic security was everywhere at CES, from Abode's 1080p outdoor facial recognition camera to Arlo's livestreaming HD floodlight and ADT's Alexa-enabled indoor camera.
The thorny issue of social media privacy has been belatedly addressed by Twitter, after they launched a feature which lets users control who – if anyone – can reply to their tweets.
And in terms of safety on the move, Bosch showed off a 3D driver information system for cars to project dashboard information for greater clarity and immediacy.
Health and fitness
Digital health wearables were omnipresent at CES. The Withings ScanWatch resembles a fairly conventional smartwatch in many respects, hosting activity and sleep tracking tools.
However, it can also track blood oxygen levels, while an ECG heart monitor is also integrated into a fully waterproof device which lasts a calendar month on one charge.
In the same hall, French start-up IVEA showed off a watch with environmental sensors for ambient noise, UV light and CO2 levels, alongside humidity and heart rate monitoring tools.
Computing
It weas hard to look past Lenovo's ThinkPad X1 Fold at CES 2020. Its dramatic folding 13.3-inch display has a slide-out keyboard and stylus, and is due to go on sale this summer.
Lenovo also debuted the world's first 5G laptop. The Yoga 5G has a claimed 24-hour battery life, despite powering a 14-inch screen capable of rotating 180 degrees into tablet mode.
Dell revised their iconic XPS 13 laptop, AMD unveiled a 64-core CPU with phenomenal processing power, and Gigabyte launched the world's first liquid-cooled external GPU.
Entertainment
Televisions have come a long way from a grey box in the corner of the lounge. LG debuted a rollable OLED TV at CES 2020, albeit costing an estimated £38,000.
Chinese manufacturer Hisense revealed a laser TV. Effectively a hybrid between an LED and projector unit, laser TVs deliver near-perfect colour reproduction with minimal energy use.
More remarkably, Samsung showed off a 43-inch TV which rotates between portrait and landscape mode, depending on what it's displaying – ideal for smartphone screen mirroring.
Smartphones
OnePlus used CES to demonstrate a smartphone camera whose sensors appear and vanish as it activates, attempting to solve the issue of prominent sensors spoiling a phone's look.
TCL unveiled a surprisingly affordable 5G handset and a foldable phone which opens out to resemble a tablet, while Alcatel showed off the world's cheapest phone with a 48MP camera.
Samsung chose not to unveil the eagerly-anticipated replacement for its Galaxy S10, though it did reveal an invisible keyboard which uses AI to turn finger movements into keystrokes.