Thinking of IPTV? Read this first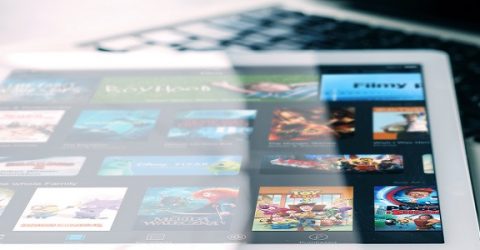 In 2018, streaming content via the internet overtook the use of pay TV for the first time in the UK.
You've probably heard about Internet Protocol television (IPTV) services, and wondered whether you should try them. Many mainstream internet providers now offer broadband and TV streaming in one convenient bundle.
However, you may have also heard about the illegal sale of 'fully loaded' streaming devices and unbranded set-top boxes.
So what is IPTV, and how can you use it without breaking the law?
How is IPTV defined, and why might I want it?
In simple terms, IPTV is any media content streamed over IP protocols.
Any television content viewed online via a broadband connection on any device could therefore be categorised in this way.
Strictly speaking, the BBC iPlayer and other TV catch-up platforms are IPTV services.
In practice, when people refer to IPTV, they usually mean a paid service that gives you privileged access to media that's not generally available online without payment.
You often need an extra device like a set-top box or console to view IPTV. It generally costs money either to buy the device and/or acquire a subscription.
Many of the big broadband providers offer their own IPTV services.
BT uses the YouView platform to give customers access to premium sports and other media, while Virgin has a similar arrangement with TiVo.
This type of IPTV may be bundled with your broadband and/or phone contract – and of course these services are completely legal.
You can also buy standalone IPTV devices like the Amazon Fire Stick and Nvidia Shield, which provide legal TV services when connected to the internet.
Some of the stand-alone set-top boxes, consoles and USB sticks on sale aren't legal, because they contain illegal apps and/or 'add-ons' letting you stream copyrighted content for free.
What's more, some of the streaming apps available to download onto perfectly legal devices can direct you to content in breach of copyright or licensing laws.
And this is where the trouble starts…
Which IPTV platforms fall outside the law?
In 2016, a Teesside man was arrested for selling a 'fully loaded' Kodi box.
A Kodi box is any IPTV streaming device intended for use with the Kodi streaming app.
If the box is sold with the Kodi app pre-installed, along with the add-ons that let users watch illegal content, it is described as 'fully loaded'.
The 2016 case generated strong debate about the legality of fully-loaded boxes, because they can be used to access both legal and unlawful content.
Some argued the boxes were fine because Kodi may be used perfectly legally, ignoring the add-ons.
The European Court of Justice disagreed.
They declared it illegal to sell any 'multimedia player which enables films available illegally on the internet to be viewed easily and for free on a television screen'.
Amazon, Facebook and eBay promptly banned the sale of fully-loaded Kodi boxes on their sites.
Breaking the law
There are still many illegal boxes and devices on the market.
(Beware of inventive misspellings and similar attempts to avoid detection by selling site algorithms.)
It's acceptable to download and use the source version of Kodi on any device, but the ECJ ruling has sent a warning shot across the bows of consumers and vendors alike.
It's fine to use streaming apps and services, and there are plenty out there. Just be aware some will make it possible for you to view stuff you shouldn't.
As with Kodi, developers have created illicit add-ons to various legal streaming apps for this very reason.
If your streaming service lets you watch anything you'd usually expect to pay extra for (such as premium sport and the latest Hollywood blockbusters), it's probably not kosher.
This may apply even if you're paying a subscription or fee for your IPTV device.
If you use it to view illicit material, the legal consequences rest with you. And the consequences might extend beyond legal repercussions, too.
Illicit IPTV add-ons and apps provide cyber-criminals with opportunities to add malware and/or spyware to your devices, stealing your data and login credentials.
Without doubt, IPTV can greatly enhance your home entertainment and TV viewing, and there's no need to rule it out completely.
Just be careful what you buy and where you buy it from. If your IPTV service looks too good to be true, you may well be breaking the law.
Keeping it legal
To be safe in the knowledge your internet TV streaming is all above board, you may want to stick to one of the big name providers. Devices such as Amazon's FireTV come with a range of free apps and optional subscriptions – and some broadband providers are in the same league as well as providing access to live channels.
Check out a few of our favourite options below, or see our full list of Broadband + TV deals.