Business in six UK counties to get £3k for full fibre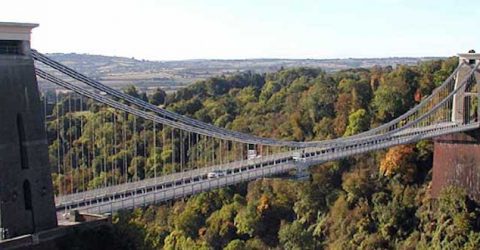 Soon, communities in areas as far-flung as Aberdeen and North East Somerset could be enjoying broadband speeds on a par with those in the capital, thanks to a new government scheme.
As the UK reconsiders its role in the global market, maintaining a digital communications network that can compete with the rest of the world is more important than ever before.
In a speech for the Department for Digital, Culture, Media and Sport (DCMS), Minister for Digital Matt Hancock detailed plans for a pilot scheme that would offer support for businesses looking to upgrade to gigabit internet in six key areas across the UK.
Launching in Aberdeen and Aberdeenshire, Bristol with Bath and North East Somerset, Coventry, Warwickshire and West Yorkshire, the pilot will offer vouchers of between £500 and £3,000 to businesses looking to install gigabit speed connections.
With these investments, the government hopes to improve the UK's fibre infrastructure and future-proof businesses around the country – giving them the technology they need to succeed.
With these new connections in place, businesses can expect many benefits such as the ability to rapidly upload and download large files, fast and effective videoconferencing and a greater level of reliability and resilience.
Although most qualifying suppliers will need to deliver physical connections via fibre-optic cables, wireless technologies may also be supported by the scheme – although suppliers would need to prove that they are capable of delivering a gigabit speed connection.
By choosing to pilot the scheme in areas often overlooked by investors, the government also hopes to level the technological playing field, removing barriers to establishing successful businesses in more remote communities.
Initially, a fund of £2 million has been earmarked for the scheme, part of the £23 billion National Productivity Investment Fund that was established to improve productivity across the country.
MAIN IMAGE: Wikimedia Commons