Cityfibre get gigabit for 3,000 MK Dons fans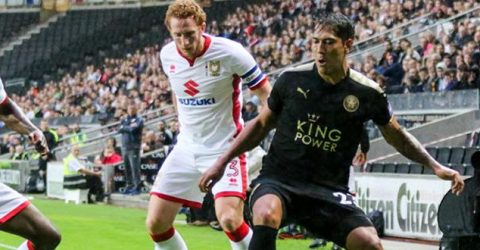 Milton Keynes has been leading the way when it comes to broadband and CityFibre's gigabit full-fibre broadband network continues to grow throughout the city.
The challenger ISP has installed a gigabit network at Stadium MK, home to the MK Dons football club and its connected facilities – Arena MK, an event and conference venue, and Doubletree by Hilton, a four star hotel.
These broadband upgrades allow for 3,000 mobile devices to be connected at the same time with speeds 100 times faster than the UK's average.
Virtual reality and augmented reality technology is quickly gaining popularity with event organisers and MK Dons are alive to the possibilities of VR and AR. According to the Eventbrite Event Industry Report 2017, 31 percent of organisers are planning to implement VR and AR applications into upcoming events.
MK Dons chairman, Pete Winkelman, expressed his excitement for gigabit broadband: "Many of our clients are high-end firms with vast, technology dependent events. These events can require a substantial amount of internet data to truly immerse guests in the experience which we are now able to provide thanks to this new full-fibre connectivity."
Arena MK is already a prominent venue for the UK's top companies, including Mercedes Benz, Santander, Boots and Whitbread.
CityFibre's City Development Manager, Marc Lough, emphasised that "event organisers the world over are seeking to use more tech to revolutionise the delegate experience, therefore, this connection can only enhance Stadium MK's reputation and as a world class destination in a forward thinking city location."
The MK Dons aren't the only club with dedicated top-tier broadband.
In 2015, Wembley Stadium added a unique 4G+ system for mobile broadband, offering speeds up to 150Mbps so football fans could "stream goal replays, check sports apps, upload selfies and share the action on social media."
Stadiums and conference venues stand to gain a lot from full-fibre connections but, until the infrastructure catches up with the demand, a lot of places are going to be left high and dry.