Claim up to £500 for Gigabit broadband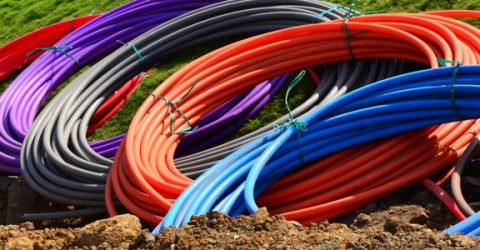 Recent changes to the government's Gigabit Broadband Voucher Scheme makes it easy to claim big funding to bring full fibre broadband to your local area.
Any residents eligible for the scheme can each claim a £500 'voucher' to be spent as part of a community project against the cost of a gigabit line installation. Small businesses can claim up to £2500, which can be used to partner with residents and other business to generate a nice chunk of free investment.
From the 12th of November, up to ten residents can pool their vouchers with a single local business. This means up to £7500 of free money is up for grabs for even relatively small projects.
The scheme is part of the government's Local Full Fibre Networks Programme, which is designed to support the deployment of gigabit networks for both rural and urban areas. The programme is backed by a whopping £740 million of funding, spent alongside 5G testing and rollout initiatives.
Gigabit vouchers have been issued and connected all over the UK after just one year of the scheme's launch.
Although the recent changes have reduced the value of the small business voucher from £3000 to £2500, the pooling bonus from residents more than offsets this reduction. It is now even more important for communities to band together with their local economy to receive the full benefits of the voucher scheme.
Group projects are led by broadband suppliers, so you'll need one that's looking at your area to be able to participate. Fortunately, there are hundreds of companies partnered with the scheme, including Hyperoptic, Gigaclear and Openreach, so there is plenty of room for opportunity.
You can check the full list of participating suppliers, and which ones are operating in your postcode, over at the Government website here.
There may even already be a group project running in your area that you can join in. With every head worth £500, it's well worth checking out.